Casino Design Secrets
Casinos have been using tricks on their layout and design for ages now. The reason behind this is to ensure that players stay at the casino for as long as possible. By employing simple yet effective tricks, casinos can ensure that they have a better chance of getting players to stay for a longer period of time by simply placing certain games, tables and ATM machines at very unique places in the casino. In this article, we debunk the casino design secrets that you do not know yet.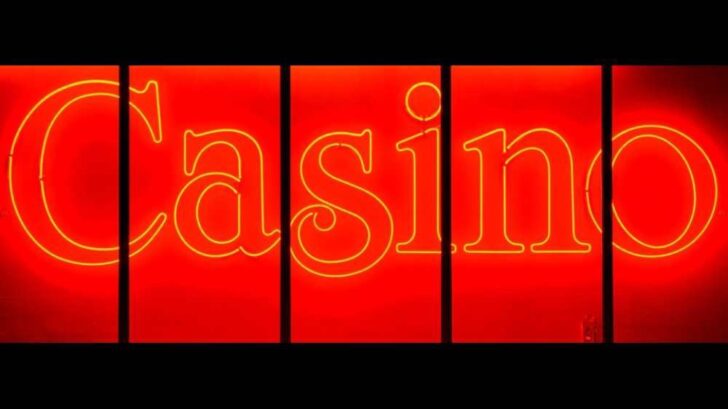 In this article, we take a look at Casino Design Secrets. Essentially, this is an article on how casinos employ little tricks in their design to ensure that players stay for as long as possible. In this article, we will cover the history, design and how certain games are placed in a casino. Find out more below.
Casino Design Secrets: An Introduction

Do you recall your first time visiting a casino? Some people find it initially a little overwhelming to take it all in. Where do you focus your attention—the serious-looking card tables, the encircled roulette players, or the bright machines arranged in a row?

But once you've taken it all in, you can start to sense the design's opulent structure. You were treating yourself to the glitz of being in a casino by coming here, from the colors utilized to the colorful furnishings and spectacular lighting. It's exciting to take a look around and see what's going on; after that, you might try your luck at one of the games to see whether today is your lucky day.

There is more to a casino than meets the eye. When you enter a high-end property such as The Wynn or Encore, it feels like something magical is happening around you. Everything has been designed with an acute attention to detail and intention, so much so that it feels almost cinematic. These properties go far beyond the normal trappings of luxury casinos and instead create environments that are rich in character and detail, but also highly functional for their target demographic. These are the kind of details that set apart a good casino from an excellent one. Read on to discover some surprising secrets about top-notch casino design!
The History of Casinos

From the ancient Greeks and Romans to Elizabethan England and Napoleonic France, there have always been games of chance. However, until the first legal gambling house opened in Venice in 1638, there were never any recognized locations or buildings where people went particularly to gamble. Il Ridotto was the name of the casino, and "casino" is an Italian word meaning "little house."

Il Ridotto was one of the Palazzo Dandolo's wings, which is now a five-star opulent hotel. The goal of the casino was to provide entertainment for visitors who came to see the Venetian carnival. Meals were served, there was music and dancing, and there were gaming facilities. Visitors had to follow certain etiquette rules and adhere to a dress code.

Casinos wouldn't return to Europe until the 19th century after the Il Ridotto was forced to close due to pressure from the church to outlaw gaming.
The Casino Design
In the past, casinos were built using a number of strategies to keep players interested. These techniques included enclosing them in a box without any windows and removing any clocks from view to prevent visitors from noticing the time. In order to keep guests in the casino longer and increase the likelihood that they will spend more money on their way out, the furniture and location of the tables and machines were also organized into a maze.
The goal of contemporary design is to provide visitors with the best possible gambling experience. The casino's affluence is displayed by the high ceilings, elaborate décor, and well-lit rooms, which have become norms for casinos. Crimson, purple, or gold are typically used for lighting and wall coloring since historically regal colours.
It is also crucial to have clear signage and unobstructed views because visitors to casinos shouldn't experience any annoyance or misunderstanding when trying to find a specific facility.
When it comes to casinos hotels, like the Trump Plaza in Atlantic City or the Caesars Palace in Las Vegas, signage and easy access are very important. It is crucial to avoid confusing hotel guests with maze layouts because there will be considerably greater traffic in and out of the casinos in these locations.
At the very least, the visitors will glance around the casino because visiting Nevada or Atlantic City wouldn't be complete without seeing some of the most renowned casinos in history.
Casino Players, Dealers and Employees

Some casinos need to be able to accommodate thousands of gamblers in a single day. In light of this, it is possible to roughly classify the visitors according to how they want to utilize the casino. Let's examine those organizations:

Some people who have never visited a casino but are interested in doing so are first-timers, casino tourists, or guests in a casino hotel. They might or might not participate in any of the games, but they nonetheless draw attention to the roulette or blackjack tables and liven up the ambiance with their intrigue.

The casual gamers come next, many of them play a variety of games very carelessly. If they want to try their luck, they might spend more time at the slot machines or the roulette tables. According to statistics, these gamers are probably just passing by the games and trying their luck in a few different ones.

Large rollers are generally more serious gamblers who avoid the fast thrills of the slots in favor of going straight to the poker or baccarat tables and playing for long periods of time at high sums.

The casino is made up of the patrons, and modern casinos have a few design standards they must adhere to.
Surprise and Delight with Small Touches

Casinos are all about the experience, and nothing will make a visitor feel more special than a little extra surprise and delight. Generally speaking, the smaller the touch, the less expensive it is to implement, making it easy for even a high-end casino to get creative.

Try to think about the things that would make you feel most welcome. For example, do you have a favourite snack on one of the buffets? If it's not on the menu, ask if you could make a special request. It's the attention to details like these that makes a stay memorable.

Similarly, high-end casinos will often have a variety of different lounges, bars and nightclubs to suit every taste. If you have a favourite type of entertainment, see if you can get a reservation at the right time. If you're flying solo, try to befriend a member of the staff. They are often privy to special invites and discounts that, while not advertised, can make your trip that much better.
Natural Light is a Must
First and foremost: casinos should be bright – not just in terms of the lights, but also in terms of the colour palette. The fewer dark colours you use, the brighter the space feels. Natural light is also a must, but you have to be very careful about exactly where it comes from.
Try to position windows in such a way that they're unobtrusive. If the windows are too obvious, they can ruin the illusion of gambling in a casino just like that.
Another thing you should remember when designing a casino is that gambling is supposed to be a social activity. This means you can't have people staring at their screens in total isolation. You also have to be very careful with the colours of the walls, which can reflect off screens and make them even harder to see.
Traveling Dealer Rooms are key

These are a must if you want to create a truly authentic casino experience. No matter how authentic your dealers look, they still won't feel like they belong in the casino if they're not actually dealing cards from a table.

It's surprisingly expensive to implement this feature, but in the long run, it pays for itself. For one thing, the dealers are much more approachable when they're not standing behind a table. People can ask them questions, or even just have a casual conversation.

Beyond that, the ability to move around the casino makes it much easier for the dealers to serve people who are playing games at different tables. This, in turn, makes the experience more streamlined and enjoyable for everyone.
The Slot Machines

Slot machines used to be located close to the entrance. It was believed that, because to their flamboyant, distracting features, they might be utilized to lure customers inside. Instead of being arranged in rows, the machines were scattered over irregular curves with very small aisles. High rollers found this annoying. They wanted to get right for the tables, and it also gave visitors the impression that the area was cluttered.

For the most comfortable gaming experience, the machines are now often arranged in straight rows with lots of aisle room. Slot machine chairs are ergonomically designed. They are placed so that players may focus solely on their games without interruptions from other machines nearby. The machines' screens are typically configured to have lower brightness and generate pleasant noises. This is done to ensure that the player does not get fatigued.

Younger gamblers who enjoy playing with friends to enhance morale have found that the greater spacing between slot machines also allows groups of individuals to circle around and play together.
The Table Games
Compared to slot machines, table games must typically be placed closer to the center of the casino, making their location more inflexible. Depending on how the game is played, tables can be grouped together and come in different sizes. However, there is designated space around the blackjack or roulette tables where people like to congregate, particularly when someone is hot and beginning to earn sizable winnings.
Passersby are typically more interested in tables with more individuals seated, and they frequently fill up the chairs when a player withdraws.
Having said that, this does not imply that the fewer vacant tables are wholly ignored. Open tables offer casual players, who have not come to spend large sums of money, the option to try their hand at high stakes games like Texas hold 'em or blackjack. There are certain players who might also like choosing calmer tables with lower stakes and a less frantic atmosphere.
Theming is half the battle

This is a very crucial part of casino design, and it's something that many designers forget about. A casino is much more than just a building with high-end games. The design, even down to the smallest details, can make or break the entire experience.

Casinos are often themed around a certain period of time, or a specific place. For example, a casino themed around the 1920s is going to be vastly different from one themed around modern Asian culture. This will affect almost every part of the design, from the type of games available to the type of drinks on the menu.

If you're designing a casino, make sure you choose a theme that's relevant to your location and target demographic. Otherwise, the casino will feel out of place.
Don't Forget about the Food

Just as a casino is more than just the games, it's also more than just the drinks. A large part of the casino experience is the food served at the tables and in the restaurants. Food is important in casinos because it gives guests something to do while they're waiting for their game to finish. It's also a great way to make the casino feel like a social experience, rather than just a bunch of people staring at their screens.

Food comes in many different forms in casinos, but the most important thing to remember is that it should be easy to eat while playing. This means avoiding anything with lots of small parts, or that requires a fork and knife. Food that can be eaten with your hands is best, as it frees up your other hand to spin the wheel or press the buttons on the machine.
Games are Most Important in Casino Design

While all the other aspects of casino design are important, nothing is more important than the games. After all, the main reason people come to a casino is to gamble. In the design process, try to make sure that you have the newest and most advanced tech available.

Newer games mean that you can charge higher rates from guests, and they also require less maintenance and repair. Better still, newer games offer a massive variety of different options and experiences.

This allows each guest to find a game that fits their particular tastes. In addition to the games themselves, there are several other factors you should keep in mind when designing a casino.
Designing for Safety and Security

Safety and security are an important part of casino design. As with any public space, casinos have a certain level of security, but it's also important to make guests feel safe in the knowledge that their money and possessions are protected.

To begin with, you can use strategic lighting to prevent people from hiding in dark corners. Bright lights are always best, but you should also try to avoid harsh or overly bright lights, as they can be damaging over long periods of time.

In addition to lighting, you should also consider the design of the building itself. First and foremost, it should be easy to get in and out of the building, but there should also be places where you can't see what's going on inside. The last thing you want is for guests to feel like they're being watched.
Popular Myths about Casino Design Secrets
You can get free beverages while gambling as long as there have been casinos. This is accurate, but there are some rules to follow. Although serving drinks to consumers is common procedure in Las Vegas, this does not mean that inexperienced casino patrons should anticipate receiving their drinks straight up. You must be making purchases at the casino. When it comes to receiving free drinks, tipping the waitress usually goes a long way. She will typically return to you a little later with a smile and a refill.
There are several misconceptions about card counting being against the law. Casinos have the right to withhold wins or even go so far as to contact the police and jail you. If a casino believes you are changing the chances in your favor, they have the right to order you to leave. But that is all there is to it; a casino would never send you to jail for gambling.
Another common misconception is that the loosest slot machines are closest to passers by. This is thought to be used to entice gamers inside. This is also untrue. Each machine has its unique characteristics and jackpots. The statistics are calibrated so that the likelihood of scoring bigger jackpots corresponds to the size of the jackpot. You can find such games online at our latest jackpot ratings.
The Bottom Line

Casino design secrets are now debunked. Next time you go to a casino, be sure to keep an eye out for the design at the property. Although these designs can be seen as a negative, the truth is that the casino wants to ensure the most benefit for itself. Thus, you must simply applaud the casino for its layout.

There's more to a casino than meets the eye. When you enter a high-end property, it feels like something magical is happening around you. Everything has been designed with an acute attention to detail, so much so that it feels almost cinematic.

These properties go far beyond the normal trappings of luxury casinos. Instead, creating environments that are rich in character and detail, but also highly functional for their target demographic. These are the kind of details that set apart a good casino from an excellent one.

Now that you know what goes into casino design, use this information to better enjoy your next casino experience. From the moment you walk in the door, you'll notice the little things that make each casino unique. It is important to appreciate the time and effort that went into creating each one. The alternative is to check out our jackpot games in case you want to play online.