Popular Slots in 2023 – 5 Games to Play
In this article, we take a look at the most popular slots in 2023 and how you will be able to increase your chances of playing these slots and winning. These games are popular in 2023 because they have been released recently or because of an increase in playing time from various players across multiple platforms. Continue reading through this article to enhance your knowledge of these slots and find out how you can potentially see yourself winning from these games online.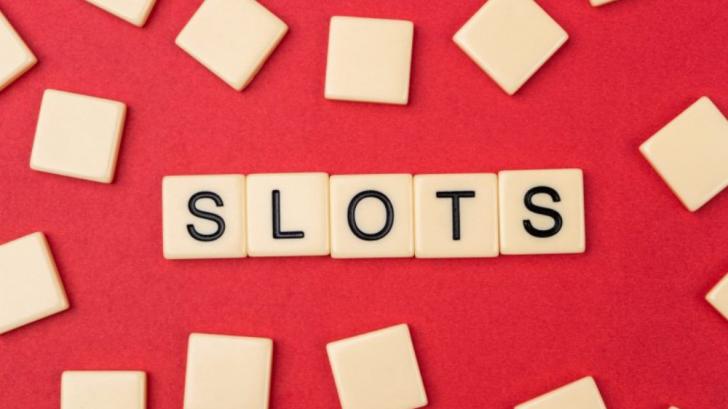 In this longer written article, we take a look at the most popular slots in 2023. These games are known for being popular among players and have been released recently or found a sudden increase of playing time from players worldwide. Continue reading to learn more about the best games this year.
Popular Slots in 2023: An Introduction

If you want to play the most popular jackpot games, you are in the right place. There are plenty of popular online slots to play in which players will find a diverse selection of games at a majority of online casino sites. In terms of 2023, five of the most popular slots are listed below.
Mammoth Chase

Discover what Mammoth Chase can offer you, from how the winning combinations work to what other features are packed into this exciting game.

Mammoth Chase is a slot that uses ways pays, which gives you 4096 possible winning combinations. In addition to the huge variety of ways you can land rewards, there are additional features such as free spins and bonus cashpots that will help magnify your rewards.
Mammoth Chase Design and Symbols

The game is set in the ice age when all sorts of prehistoric animals roamed the Earth before there were any civilizations. A clear blue sky with a backdrop of icy mountains is visible behind the reels, and on either side of the reels there are tall trees. The reels take up the centre of the screen, and just above them, there are three tabs which are labelled platinum, gold, and silver. There are 6 columns and 4 rows in the reels, which have a grey stone surface.

The lower value symbols are 9, 10, J, Q, K, and A. The higher value symbols are a stag, sabre toothed tiger, wolf, bear, and golden mammoth. The golden mammoth is the highest valued symbol. Landing only 2 of these symbols can win you half your bet back, and landing a winning line of 6 can give you x5 your bet. There is also a wild symbol, which comes in the form of a diamond. This wild symbol can replace any other symbol to form a winning line.

There is also a bonus symbol. This will be labelled "bonus" but you can also recognize it by a purple mountain which is lit by the sun behind it. If you land 3 bonus symbols then you will trigger the free spins round.
What is Ways Pays

Winning combinations are not fixed paylines but instead, they are when there are matching symbols in consecutive columns, from left to right. You can win by having matching symbols in multiple consecutive columns, and for the higher ranking symbols: the stage, sabre toothed tiger, wolf, bear, and golden mammoth, you can receive payouts from combinations of just 2 symbols. The lower ranking symbols need at least 3 matching symbol combinations to give any payout, but remember that in the case of both higher valued symbols and lower ranking ones, wild symbols can extend the combinations.
Mammoth Chase Free Spins

If you land at least 3 bonus symbols then you will trigger the free spins round. 3 bonus symbols award you x2 your stake and 8 free spins. 4 symbols give x5 your stake and 12 free spins, 5 symbols give you x10 and 15 free spins, and 6 symbols give you x50 and 20 free spins. You can land bonus symbols during the free spins round. If you land 2 bonus symbols, this will give an additional 3 free spins, which will be added to the number you have left in the current free spin round.

During the free spins round, there are x2 and x3 wilds that you can land. These work in the same way as simple wilds only they also offer multipliers to increase your rewards. If you land a x2 wild, then this will count as 2 matching symbols in a pay combination, and if you land a x3 wild then it counts as 3.
Mammoth Chase Bonus Cash Pot

The golden mammoth is not only important because it can give you some significant rewards, but also because it can win you prizes from the cashpot. There are 3 cashpots: silver, gold, and platinum. They start at a certain value, and this value will increase after every spin.

Each time you spin the reels, a portion of your bet will be taken and put into each cashpot. If you want to increase your stake, the cashpots will increase in proportion to your stake. If you leave the game and play in a session later, then the cashpot will be saved and you can continue from where you left off. Should you land a combination of 10 or 11 golden mammoths, you will win the silver level cashpot. If you land a combination of 12 or 13 golden mammoths, you will be awarded the gold level cashpot.

A combination of 14 or more golden mammoths will win you the platinum level cashpot. The silver cashpot starts from x20 your bet, the gold starts from x100 your bet, and the platinum starts from x1000 your bet. The winning combinations do not exclude wild symbols, so if you land 1 or more wild symbols then they will count towards your total combination. This can be especially fruitful in the free spins round, where you can have x2 and x3 multipliers.
Mammoth Chase Slot Summary

In addition to having many different ways to win and plenty of extra prizes, Mammoth Chase offers gamers a very pleasing gaming experience. The theoretical payout is 96.94% which is among the higher RTP slots.
Midas Treasure
Learn about Midas Treasure, a slot developed by Kalamba Games that is full of neat extra features that can bring potentially massive rewards.
Midas Treasure is a slot that takes you back to Ancient Greece to the myth of the Greek King Midas. There were many myths about king Midas but the myth with which he is most commonly associated was his gift of turning anything he touched into gold. This is reflected in the game with plenty of bonus features and multipliers that will bring you plenty of lavish returns.
Midas Treasure Theme and Symbols

The game features a 5×4 reel that is crowned by a Greek temple with massive white Ionic columns on either side and a background of mountains. On the right side, you will see an upstanding Ionic column which has a meter running up it and a floating coin with the profile of King Midas himself.

While playing the game, you can accumulate these coin symbols and the meter will gradually fill up. Next to the meter, there is a banner which will tell you at what level the meter is charged to the bronze, silver, gold, or platinum level. On the left side of the reels, you have some great functions such as Hyper bet or Hyper Bonus.

The Hyper bet is where you can set your multiplier should you land any wild symbols. The multipliers of x1, x2, x3, and x5, are all displayed on a column. Above this, you will have an icon that is branded Hyper Bonus, where you can buy free spins whenever you like.
Symbols

There are 40 fixed paylines in the game, and these work for the 6 lower value symbols as well as the 4 higer value symbols and of course the wild symbol. The lower value symbols are the royal symbols 9, 10, J, Q, K, and A. The K and A are the highest, and they can pay out x1.5 your stake if you land a 5-line payline.

The higher valued symbols are the oak twig, apple, harp, and goblet. The harp and goblet can pay out x5 on a line of 5, while the apple and oak twig can pay out x3.75. If you land a wild symbol, this will replace any of the symbols you need to make a payline, but they can also pay out if you land a line of 5 wilds. 5 Wilds will give you a whopping x25 your stake, which is massive but it is also extremely rare to land.

One more feature about the wilds is that you will be able to pick wild multipliers using the hyper bet feature. For example, if you pick a multiplier of x5, this will increase the stake that you play with but it will mean that you can land x5 wild symbols during gameplay which will significantly increase any rewards you may land.

There are two special symbols that you can land which can trigger bonus features. There is a bonus scatter symbol which comes in the form of a red throne. If you land three of these, you will trigger a free spins round. There is also the King Midas Coin, which was mentioned earlier, that can trigger the bonus spins round.
Midas Treasure Free Spins Round
During the free spins round, you can land all of the same symbols, but you can also land King Midas' hand, which can give you free spins. Once you collect 3 King Midas hand symbols, you will be awarded 2 extra spins and the goblet will become a wild symbol as well. If you land 3 more King Midas hand symbols then you will be given another 2 spins and the harp will become an extra wild, along with the goblet. If you land 3 more King Midas hands, then the apple will become another wild with a bonus 2 free spins, and if you can land 3 more after that then you are awarded 2 more free spins and the oak twig will also become a wild.
Midas Treasure Bonus Spins Round

The bonus spins round is triggered when you accumulate enough symbols. When you collect 50 silver coins during normal gameplay, you can choose to trigger the bonus round at the bronze level, or you can choose to keep playing and collect enough to play the bonus round at the silver level. To reach the silver level, you will need to accumulate 75 coins, the gold level requires 125 coins, and the platinum level requires 175 coins.

During the bonus round, you can either land gold coins, blue coins, or the King Midas hand. The gold coins will charge the meter on the right side of the screen and the more you win, the larger your reward will be. The blue coins have no value, and each King Midas hand will award you 1 extra spin.

During the bonus round, you can collect rewards if you land 20, 30, 40, 55, 70, or 85 symbols. Depending on what level you are playing the bonus round in, your rewards can range from x12 to x60 for 20 symbols and go up to x250 to x1000 for accumulating 85 symbols during the round.
Midas Treasure Slot Summary

You can generate the free spins round using the hyper bonus feature, which is a great way to test just how much the free spins round can bring, and it can give you a better idea of how the round works. Midas Treasure is a great slot for players who enjoy accumulating symbols while playing and it can bring some hefty rewards.
Burning Diamonds
Burning Diamonds is a slot from Kalamba Games that features a 5×4 reel. This exciting game has a large range of features that can bring you some massive rewards. There are 40 paylines, a feature where you can set the levels of wild symbol multipliers, free spins, a bonus cashpot, and a Hyper Bonus where you can buy free spins whenever you like.
Burning Diamonds Theme and Symbols

The game has some classic slot symbols. The lower valued symbols are the plum, grapes, cherries, lemons, watermelons, and the pineapple. The higher ranking symbols are number 7s which come in green, blue, red, and gold. If you land a line of 5 green or blue number 7s, you can win x3 your stake. If you land a line of 5 red number 7s, you can win x5 your stake. The gold number 7 is the most valuable – landing a line of 5 of these will award you x6.

There is a wild symbol, which comes in the form of a diamond. When you land a wild symbol, then it can replace any symbol to form a payline. If you land a payline of 5 wilds, then you can receive a reward of x40. There are mulitpliers that you can set for the wilds, which will be located on the left side of the reels. You can pick a multiplier of x1, x2, x3, or x5. The larger the multiplier, the bigger your stake will be, but it will also give you the chance of landing one of those larger multipliers. The multipliers will be applied to any payline you land, increasing your reward.

There are 2 more symbols that you can land during regular gameplay. These are the bonus symbol and the cashpot symbol. Landing 3 bonus symbols will award you a number of free spins. The cashpot symbol can give you an instant cash prize.
Burning Diamonds Free Spins Round

If you land 3 bonus symbols, then you will automatically trigger a free spins round. If you landed them and had a wild multiplier of x1, you will win 5 free spins. Should you be on a multiplier of x2 then you would win 8, x3 would win 12, and x5 would win 15 free spins.

The free spins round is the same as the regular game, only there will be an additional symbol. This is the star which can offer you additional free spins. If you can collect 3 of these symbols across your spins, you will be rewarded with 3 extra free spins. There is no limit as to how many times you can win additional free spins, so if you are in the free spin round then you have the possibility to win some gigantic rewards.
Burning Diamonds Cashpot
Landing a certain number of cashpot symbols in one spin can give you one of 4 prizes. If you land 7 or 8 symbols then you win the bronze cashpot. 9, 10, or 11 symbols will win the silver prize, 12 or 13 will win the gold prize and 14 or more cashpot symbols will win you the platinum prize. The bronze cashpot will start at x20, the silver at x100, the gold at x500, and the platinum at x5,000.
Once you start playing, you will notice that the cashpots will slowly increase. Each time you spin, a small portion of your stake will be added to the prize and this will accumulate until you win that cashpot. If you start playing with a smaller stake and then want to move on to a bigger stake, then the cashpot will change accordingly. This can be a great incentive to gamers who like to play for extended periods of time as the potential rewards will only grow larger.
Burning Diamonds Hyper Bonus Feature

It can be extremely exciting to win some free spins, but sometimes you may have to be patient before you will land 3 bonus symbols. If you want to jump straight into the bonus round, then you will have the option of buying free spins. The Hyper bonus feature prices free spins on x1, x2, x3, and x5 your stake. You can pick your stake before you buy any free spins and can choose whether you want to try out the x5 wild multiplier and takes 15 free spins, or take the minimum x1 multiplier with 5 free spins.

The price of buying free spins may be a bit high, but it will definitely give you an idea of how the free spins round works. It may not be worth trying this feature all the time, but who knows, you may potentially win a large cashpot or have a seemingly endless run if you keep landing the star symbol and add to your number of free spins.
Burning Diamonds Slot Summary

There are many perks of Burning Diamonds that are bound to attract slots gamers. It is a modern take on the original fruit slots, packed with plenty of features that can win in a variety of different ways.
Halloween Fortune
If you are looking for a game that will give you the heebie-jeebies but also swing fortunes your way, then Halloween Fortunes is the game for you. Developed by Playtech, it comes to life with its spooky characters and sombre setting and has a range of features such as free spins, multipliers, and more.
Ominous Theme of Halloween Fortunes

Playtech did a great job when they designed this slot. The theme is all about Halloween – including pumpkins, black cats and beguiling witches.
Slot Stats
1-20 paylines (it can be set)
Free Spins – Yes
Wilds – Yes
Special Feature – Bonus Game & Bonus Multipliers
RTP – 97.06%
Min. Bet – $0.01 per line
Max. Bet – $1 per line
Game Theme – Horror/Halloween/Mystery
Jackpot – Max. win is 10,000x
Provider – Playtech
Set Your Own Fortunes – RTP, Payouts & Wager Limits

The RTP of Halloween Fortunes is 97.06% which is extremely high. It has good volatility too, which means you can win fairly frequently. It is important to understand how paylines work in this game. They are basically paths across the reels, and if you land a sequence of at least 3 (or 2 in some cases) matching symbols across a line, starting from the left-most reel, then you can win. Halloween Fortunes lets you decide how many paylines you want to use.

The minimum stake is $0.01 per line, and the maximum is $1 if you play with a single payline. If you play with all 20 paylines the minimum will be $0.20 and the maximum will be $20. You can set any number of paylines between 1 and 20, and it will affect how many ways you can form winning lines.
Spooky Symbols

There are 8 regular symbols in the game. Listing them from lowest-paying to highest, they are a pendant, a poison vial, a skull, a raven, a black cat, a red witch, a blue witch and a green witch. The witches all have coloured dresses but appear in front of red, blue and green skies. To identify them, instead of attributing their dress colour they will be referred to by the colour of the sky behind them.

Whilst other symbols require at least 3 matching symbols in a sequence to make the minimum win, with the witches you will only need a sequence of 2, starting from the leftmost reel.

The pendant pays a maximum of 100x, the vial pays a maximum of 150x, the skull pays a maximum of 200x, the raven pays a maximum of 250x, the black cat pays a maximum 300x, the red witch pays a maximum of 400x, the blue witch pays a maximum of 500x, and the green witch pays a maximum of 1,000x.
Bonus Games, Multipliers and More!
Features make any slot more fun, and Halloween Fortune is rife with all sorts of fantastic extras that make it even more engaging.
Wilds

In keeping with the Halloween theme, the wild symbol is a pumpkin. This symbol can replace any other symbol to form a winning line, but you can also form winning lines if you have a sequence of wilds in a path. The smallest sequence you can make is 2 wilds in a line which pays out 10x. If you land 5 pumpkin wilds in a line, then you will receive 1,000x.
Scatter Symbol

The scatter symbol is the only symbol that does not need to land in a sequence from left to right. If you land three scatter symbols anywhere on the reels, the payouts will are multiplied by the total bet and added to whatever you win during the spin. 3 scatters pay out 5x, 4 scatters pay out 10x and 5 scatters pay out 10x.
Witches Brew Bonus

The bonus symbol is a cauldron, and if it is landed anywhere on reels 1 and 5, it will trigger the bonus feature. You will need to pick 1 out of the 3 witches, which will decide how many free spins you will get. Then, you will need to pick one out of 6 potions, and that will determine the multiplier for the free spins. You can win up to 20 free spins and a multiplier of up to 10x.
Make the Most of Halloween Fortune

The way in which the payline and the stakes are related was mentioned earlier. The best way to take advantage of Halloween Fortune is to use all paylines. This will increase the minimum you can bet, but you will find that wins come in more frequently.
Pros
Chance to set paylines
Maximum win of 10,000x
Fantastic animations and great characters
Cons
Maximum bet is only $20
No Multipliers in Regular Gameplay
Summary

You do not need to be a fan of horror or the supernatural to enjoy Halloween Fortune. Stripping aside the fantastic theme and awesome graphics, it remains a highly playable game with some well-thought-out features and a gigantic maximum prize.
Diamond Rise
Diamond Rise is a straightforward classic fruit slot with a twist, from Playtech. It is a 3-reel slot that has 3 fixed paylines, but it also includes wilds and scatter symbols. With scatters, the bonus feature can be triggered, transporting you to a fun bonus game with increasing multipliers and the chance to win big.
Revamped Graphics on Old Classic

As soon as the game is opened, you are greeted by neon lights and flashing symbols in a sci-fi sort of setting. It is highly colourful and on closer inspection, you will see that all the symbols are the same as the classic fruit machines.
Slot Stats
3 paylines
Free Spins – No
Wilds – Yes
Special Feature – Bonus Game
RTP – 94.95%
Min. Bet – $0.01
Max. Bet – $500
Game Theme – Fruits/Classic
Jackpot – None
Provider – Playtech
Diamond Rise – RTP, Payouts & Wager Limits

Diamond Rise has an RTP of 94.95% which is relatively high. It also has a medium volatility, which means that it can pay out fairly frequently, but there may be spells of no wins. The best-paying symbol in the regular game pays out x32 which is quite generous, but it pales in comparison to the maximum win of 1170x. This can be won, with a little bit of luck, in the bonus game.

When you set your stake, you can choose from a minimum of $0.01 and go up all the way to $500. This is a large range, and it can suit players with any budget. Whether you want to play for cents or for hundreds of dollars, you can do it all at Diamond Rise.
Classic Symbols with a Modern Design

As mentioned earlier, Diamond Rise features classic slots symbols. These are the regular symbols, and to win you will need to form one of the paylines across the three reels. The symbols pay out fixed rewards for a payline. The lowest-paying symbol is the Bar, which is bright purple. It pays out x2 your stake. The next symbol is the cherry, which pays out x4 on a line of 3. Following the cherry, there are the grapes, which pay out at x8; the 7 symbol, which pays out at x16; and the bell which pays out at x32.
What Makes Diamond Rise Stand Out

Though it may take on the appearance of a simple slot, there are plenty of uncovered gems in Diamond Rise. The bonus game is not the only feature that can boost your winnings.
Wilds

One symbol that is not commonly associated with traditional slots is the wild symbol. This is a symbol that can substitute for any other to form a winning line. In Diamond Rise, the wild symbol can only appear on reel 2.
Scatter Symbol

The key feature of the game is the bonus game, which is triggered if you land 3 scatter symbols. These come in the form of diamonds, and if the symbol falls on reel 3 it can have a multiplier of x2, x3, or x5. This multiplier will be implemented in the bonus game.
Bonus Game
The bonus game does not have reels or rows, but instead it is based on a form of pinball. A ball is released onto a grid, and it will eventually drop into one of the 6 cups at the bottom. Each cup has a multiplier, and at the end of the round the multipliers are compounded and you will receive a prize. The reward will be equal to your stake multiplied by the multiplier.
The cups start with the multipliers of x4, x2, x1, x1, x2 and x4. If the diamond on the third reel had a multiplier, it will be applied to the cups immediately. You will choose when to release the ball, and it is important to pick the right time. Throughout the round, 2 of the pegs in the grid will flash blue or gold. Which pegs, and what colour they light up, will constantly change until you release the ball. If your ball hits one of the blue pegs on the way down, you will be given an extra ball to use in the round. If it hits a gold peg, then it will have an additional x2 multiplier, which will be applied to the cup it falls into.
Tips to Diamond Rise

Playing Diamond Rise is simple, as all you need to do is set your stake and then spin the reels. If you trigger the bonus round, you will need to concentrate and try to pick a good time to release your ball.
Pros
Classic fruit slots that has wilds
Good RTP
Great Pinball-like bonus game
Cons
The maximum payout of x1170 is not gigantic
It may only interest players who like 3-reel slots
Summary

If you enjoy 3-reel slots then you should definitely try out Diamond Rise. Its features make the game quite unique. It can also attract players who would otherwise not play classic-style slot games with its added features and a maximum jackpot of 1170x.
The Bottom Line

Thus, in conclusion, the most popular slots in 2023 are the ones that you have just read about above. You can find these games, plus many others, at our latest jackpot ratings page. Feel free to browse through and play at a diverse selection of online casino sites.