Space Invaders Roulette Strategy – How to Play
Space Invaders Roulette is one of the most popular games to play online. It is a game that is based on the popular game of roulette but has a few more interesting things about it than before. That being said, it has several new features that are involved and made for one of the most exciting games.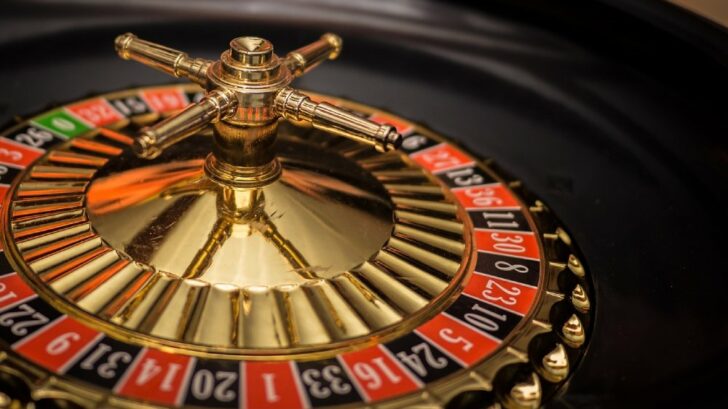 Space Invaders Roulette is a game that combines a classic casino game with a classic computer game. In a way, Space Invaders Roulette is a branded roulette game. It is officially licensed by Space Invaders and has some fantastic payouts that are delivered by the Invaders themselves.
How to Play Space Invaders Roulette

The first thing you will need to know before making your strategy is how to play. With roulette, it is fairly intuitive. Space Invaders Roulette uses the European Roulette table, with 37 coloured segments. The segments are numbered 0 through 36 and all numbers from 1 through 36 are either red or black. The 0 segment is green. In each round, the wheel is spun and a ball is released onto the wheel, and at the end of the round, it will land on a segment. If your bet covers the segment that the ball lands on, you will receive a prize. There are numerous types of bets you can make in roulette:
Singles: pays out at x30*
Doubles: x15*
Three Numbers: x12
Four Numbers: x7.5*
Six Numbers: x6
Columns/Dozens: x3
Red or Black: x2
Odd or Even: x2
1-18 or 19-36: x2
If you have played other variants of roulette, you will notice that the singles, doubles, three numbers, and four numbers all have significantly lower payouts in Space Invaders Roulette. This is where the bonus feature come into play.
Once the bets are placed, up to 5 Space Invaders will fly under the betting table and shoot at random numbers. Numbers that are hit will be given multipliers of any of the following: x50, x100, x150, x200, x250. These multipliers will only affect the following bets: singles, doubles, and corner bets (four numbers). A UFO may enter the screen above the paytable, and if it is hit then the multipliers can be doubled.
Now, with that in mind, the following bets can bring even larger returns:
Singles: from x30 to x500
Doubles: from x15 to x250
Corner Bets (Four numbers): from x7.5 to x125
Space Invaders Roulette Strategy
There is no way to know where the ball will land before the wheel is spun, nor which numbers will be given fantastic multipliers by the Space Invaders. One thing you do know is that the multiplier affects singles, doubles, and corner bets.
With that in mind, you should definitely use these bets in your strategy. This can be done in many ways, and there is no right or wrong way of playing.
Using Multipliers as a Side Bet

You may be using a roulette strategy like the martingale system – where you start with a low stake and double up after each loss. This is a well-documented strategy and there are plenty like it that may bring players success. But these strategies use red/black, high/low, or even/odd bets, so how can you take advantage of the multiplier?

Whatever your strategy, you can always regard the multiplier feature in this game as a side bet. For example, in every round, you put a $1 stake on four numbers. Now, without the multiplier, you can win a potential $7.50 – which is not bad as it pays for the last or next 7 rounds.

However, if there is a multiplier, you can expect:
$12.50 from the x50 multiplier
$25 from the x100 multiplier
$37.50 from the x150 multiplier
$50 from the x200 multiplier
$62.50 from the x250 multiplier
In the event that the UFO may have been shot down and these rewards will be doubled:
$25 from a doubled x50 multiplier (x100)
$50 from a doubled x100 multiplier (x200)
$75 from a doubled x150 multiplier (x300)
$100 from a doubled x200 multiplier (x400)
$125 from a doubled x250 multiplier (x500)
There is a small chance of the ball landing on your segment whilst it has a multiplier and for the UFO to be shot down, but anything can happen.
Playing Corners Strategy
Another way to take advantage of the Space Invaders Roulette massive payouts is to only play for the multipliers. If the ball lands on any number in your corner bet, you will receive a prize of x7.5.
The betting table is a grid comprising 12 columns and 3 rows. When placing a corner bet, you will cover 4 adjacent segments on the table. You can place up to 6 corner bets without any overlaps.
Let's say you place 6 corner bets per round and place $1 on each bet. You will cover up two-thirds of the table. If the ball lands on any number that you have covered, you will win $7.50. With every round, you will be spending $6 so this would give you a profit of $1.50. Now, let's see what happens if you have a multiplier:
$12.50 – $6  = $6.50 profit from the x50 multiplier
$25 – $6  = $19 profit from the x100 multiplier
$37.50 – $6  = $31.50 profit from the x150 multiplier
$50 – $6  = $46 profit from the x200 multiplier
$62.50 – $6  = $56.50 profit from the x250 multiplier
These wins may even be doubled, which can lead to a maximum return of $125 (a profit of $119 after you factor in the $6 you staked in the round). The biggest risk when playing this strategy is that you have to be prepared for losing consecutive rounds. Theoretically, there is a 1 in 3 chance that the ball will land on one of your numbers and if there is no multiplier you are only taking in a minimal profit.
The Bottom Line

In this Space Invaders Roulette strategy, we have uncovered the rules of the game and the tips in which you can increase your chances of winning. Now that you are more familiar with the concept of the game, you can try your luck out at any of the best jackpot site ratings.