Best Riches Themed Slots
The Riches themed slot machines are ones that are linked to the luxurious lifestyle of billionaires. In this analysis, we take a look at the most popular riches themed slot machines that can truly change your fortunes from rags to riches. If you are curious to learn more about these games, you are in the right place. Continue reading to learn more about riches themed slots and how these four games can truly create a captivating experience for yourself.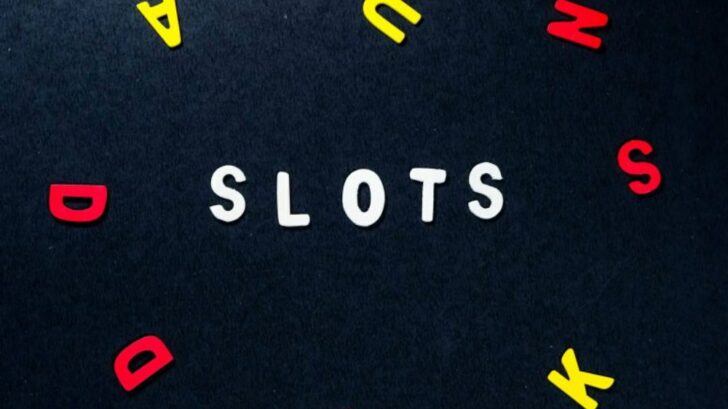 In this overview, we take a look at the best riches themed slots to play online. There are hundreds of unique themes in which slots can create an overall impressive atmosphere. However, one of the most popular and shiny variants are slots that have a riches theme. Continue reading to transform your luck from rags to riches with these slots.
Best Riches Themed Slots: An Introduction

When browsing through a collection of jackpot slots, the most popular games are the ones with various popular themes. One of those themes is the riches theme, in which players are greeted by shiny jewels and the luxurious lifestyle that riches bring. Continue reading to learn about the four best riches themed slots to play.
Cashpot Kegs

Cashpot Kegs was developed by Kalamba Games – a developer with a keen understanding of slots and an interest in making extremely fun games. It has a 6×4 grid with cashpots, multiplier wilds, free spins, and a HyperBonus. The game also has a Hyperbet feature, where you can change the RTP rate, wild multipliers and the number of free spins you can win.
Cashpot Kegs Design and Symbols

There are 40 paylines configurations, and you can win if you can land 3 to 5 matching symbols in one of the lines, from left to right. There are 6 lower-ranking symbols, which are the royals. These are 9, 10, J, Q,, K, and A. The maximum payout, which is a 5-line configuration, for 9, 10, J and Q is only x0.30 your stake. For the K and A it is x0.50. The 4 character symbols pay out considerably more. There is a pretzel symbol and a sausages symbol which both pay out a maximum of x1, an accordion which pays out a maximum of x2.5, and a glass of beer which pays out up to x5 your stake. There is also a wild symbol, which appears in the form of a barrel of beer. This symbol can replace any other symbol to form a winning payline.

The scatter symbol is a traditional German beer maid serving drinks. If you land 3 of these symbols you can trigger the bonus free spins round.

There is also a cashpot symbol, which can award instant prizes. If you land at least 5 cashpot symbols in a single spin, you will be given a substantial prize. These do not need to be in any configuration, they can land anywhere on the grid. There are 9 levels of cashpot prizes, depending on how many symbols you land:
Level 1: 5 symbols – x5
Level 2: 6 symbols – x6
Level 3: 7 symbols – x10
Level 4: 8 symbols – x15
Level 5: 9 symbols – x20
Level 6: 10 symbols – x100
Level 7: 11-12 symbols – x200
Level 8: 12-15 symbols – x1,000
Level 9: 16 symbols – x10,000
Cashpot Kegs Bonus Round

During the bonus round, there is an extra symbol which is a star. At the top of the grid, there is a meter which requires three stars to fill up. If you accumulate three stars during your spins in the bonus round, your spins will be topped up with three more stars. This is made better by the fact that you can expect stars to land on the grid quite often and can easily see your number of free spins extend massively.
How Does HyperBet Work?
The HyperBet feature is the most important part of the game as it can drastically change your experience. There are 4 levels of HyperBet. These all come with their own minimum and maximum stakes, but the minimum stake of level 4 is not significantly larger than that of Level 1. Each level has its own RTP, number of free spins you can win if you land 3 or more scatter symbols, and its own multiplier on all wilds:
Level 1: x1 multiplier wilds, 5 free spins, RTP is 94.17%
Level 2: x2 multiplier wilds, 7 free spins, RTP is 94.76%
Level 3: x3 multiplier wilds, 9 free spins, RTP is 95.62%
Level 4: x10 multiplier wilds, 12 free spins, RTP is 96.22%
What is the HyperBonus?

A feature which Kalamba Games puts frequently in their games is the HyperBonus. This is basically a buy bonus where you can buy free spins and jump straight into the most fun part of the game. The HyperBonus features 4 different levels:
Level 1: x1 multiplier wilds, 5 free spins, and RTP is 96.48%
Level 2: x2 multiplier wilds, 7 free spins, and RTP is 96.5%
Level 3: x3 multiplier wilds, 9 free spins, and RTP is 97.06%
Level 4: x10 multiplier wilds, 12 free spins, and RTP is 97.34%
The HyperBonus can be activated at any time during regular gameplay and costs quite a lot, but you will not leave empty-handed, and in the best-case scenario you can leave with a huge profit. However, be careful as you may end up paying more for triggering the round than you actually win at the end of the round.
Cashpot Kegs Slot Summary

The additional features are what make this game come to life. It feels like a different game from most classic slots, as you will be looking out for cashpot prizes, free spins, free spin extensions, and of course, you can change the RTP and wild multipliers. It goes without saying that the top level of the HyperBet is the best, and it is not that much more to pay per spin than the lowest level. The benefits can be huge, and this slot can give you hours of endless fun.
3 Genie Wishes
3 Genie Wishes takes you to the story of Aladdin, a Middle-Eastern folk tale. It is a video slot that is packed with engaging features and brilliant graphics. It was developed by Pragmatic Play, which is one of the most highly praised content creators in the iGaming industry. The game uses a 4×5 slot grid and has 50 paylines, and has free spins, raining wilds and sticky wilds. The theoretical RTP of 96.53% is quite high and you can win massive prizes from the free spins round or from the direct cash prize.
3 Genie Wishes Theme and Symbols

3 Genie Wishes is set in the ancient Middle East, where there is a beautiful backdrop of mosques and a dawn sky. The grid is boxed in a thin gold frame, and there are 5 higher-ranking character symbols and 4 lower-ranking royal symbols. The royals are J, Q, K, and A, which do not have hefty payouts. Landing 5 Js will bring even money, 5 Qs will give x1.2, 5Ks gives x1.4, and 5 As gives x1.6. To bring in your profits you will need to land winning lines with the character symbols. From lowest ranking to highest, these are Aladdin's pet monkey Abu, Jafar's parrot Iago, Jafar, Princess Jasmine, and Aladdin. Abu pays out a maximum of x1.8, Iago pays out x2.5, Jafar pays out x3, princess Jasmine pays out x4, and Aladdin pays out a maximum of x6.

There are two more symbols in the game, the Genie Wild and the Magic Lamp Scatter. The Wild replaces any symbols and can appear anywhere on the reels during the base game. The Scatter symbol can land on reels 1, 3, and 5, and landing 3 of these will trigger the bonus feature.
3 Genie Wishes Features

If you land 3 or more Scatters, then you will suddenly be showered with many great bounties. You can pick 1 out of three items, which will either give you a small cash prize, a large cash prize, or trigger the free spins round. The small cash prize will only bring x1 your bet. The large cash prize can bring a payout worth anywhere from x10 to x500 your total bet. The free spins round will either have raining wilds or sticky wilds. 10 free spins are given in the raining wilds free spins round. Here, the wilds will be added to random positions on the grid for each spin. Only 6 free spins are given in the sticky wilds free spins round, but any wilds that are landed will stick in place for the next round. You cannot win additional free spins in the free spins round, and once the round is over, you will collect all your winnings from the round.
7 Monkeys
If you are looking for a humorous video slot that promises a good time and sweet prizes, then you should try out 7 Monkeys. This video slot comes from Pragmatic Play, who create great content for online casinos and their titles are in high demand. It uses a 5×3 grid, and there are 7 paylines. The RTP is only 92.71% which is fairly low, but the payouts for the symbols can be massive. Pair that with the chance of winning up to 150 free spins and you may have found your next favourite game.
7 Monkeys Theme and Symbols

The theme is nature, specifically, jungle monkeys. There are 5 character symbols, which are all monkeys with great coloured manes. From lowest paying to highest, these are the pink, orange, blue, green, and yellow-coloured mane monkeys. Each simian has a facial expression, and on closer inspection, it looks as though they go from angry to happy. The pink-coloured creature has a disapproving frown, and the orange has a more disappointed frown. The blue monkey looks a bit surprised, and then the green character is bewildered. The yellow simian has a smile on his face. Whenever you land a payline with any of these creatures, they suddenly come to life and pull another face. They are a welcome little outburst especially when you have just won a large sum of money. Keep an eye out for when the first two reels fill out and there is a potential payline coming up. The monkeys that can potentially make a winning line turn right and look to see what symbols land. If you get lucky and a wild or a matching symbol lands, the monkeys burst out with happy screams.

There is also a wild symbol, which is a multicoloured baboon. The wild baboon is ferocious, but he has a reason to be as landing a line of these will pay handsomely. A line of 5 baboons will award a prize of x200 your stake, so you will definitely want to see this simian on the reels. The only symbol that is not a monkey is the banana scatter symbol.
7 Monkeys Free Spins

If you land 3 banana symbols, you will trigger 50 free spins with a x1 multiplier. 4 banana symbols trigger 100 free spins with a x2 multiplier. Landing a whopping 5 banana symbols awards 150 free spins with a x3 multiplier. If you feel the game is getting a bit slow, then keep in mind that a mere 3 banana symbols will give you 50 free spins, which is a massive boost. You never know when you will suddenly trigger a massive number of free spins and then the prize you can collect at the end of the round will be tremendous.
Hot Pepper
Prepare for a spice-ridden adventure in Pragmatic Play's Hot Pepper slot. This game features free spins, random multipliers and tumbling reels, which boost your potential winnings. You can win up to x10,000 – a scorching sum that will fill your pocket. The slot has high volatility, so you can expect frequent payouts, and if that is not enough, there is an option to buy free spins.
Tumble Feature

Before looking at the symbols in the game, you should know how this slot works. Hot Pepper has a 7×7 grid slot and does not use paylines. Instead, you will need to land matching symbols in blocks of 5 or more to win. To form blocks, matching symbols will need to land next to each other. If a symbol is placed one square to the left, right, up or down from another symbol, then it may be connected in a cluster. If symbols are connected diagonally then they are not considered to be connected and therefore will not form a cluster.

 Winning combinations will "tumble" off the reels and new symbols will fall into their place. If more matching symbols land in blocks, they will fall off the reels and this will keep occurring until there are no winning blocks. This way, your winnings can increase during a round and you can win even more.
Hot Pepper Symbols and Theme

As usual, Pragmatic Play has made another visual feast with amazing characters and vibrant gameplay. The slot is set out in a desert, and there are all types of piquant and tangy symbols. The three lowest paying symbols are a green club, a red heart, and a purple spade. The character symbols, from lowest to highest, are a sour lime, a tasty taco, a bull pinata, and a man with a moustache wearing a large sombrero.

You will need blocks of at least 5 symbols to win. Winning combinations are made from blocks of 5, 6, 7, 8, 9, 10, 11-12, 13-14, and 15 or more.

The green club and red heart pay x0.1 for a block of 5, x0.2 for 6, x0.3 for 7, x0.4 for 8, x1 for 9, x1.5 for 10, x2 for 11-12, x5 for 13-14 and a maximum of x10 for 15 or more.

The purple spade and green lime pay x0.2 for a block of 5, x0.3 for 6, x0.4 for 7, x1 for 8, x1.5 for 9, x2 for 10, x4 for 11-12, x10 for 13-14 and a maximum of x20 for 15 or more.

The taco and pinata pay x0.4 for a block of 5, x1 for 6, x2 for 7, x2.5 for 8, x3 for 9, x4 for 10, x5 for 11-12, x15 for 13-14 and a maximum of x25 for 15 or more.

The man in the sombrero pays out the most, with x1 for a block of 5, x2 for 6, x2.5 for 7, x3 for 8, x4 for 9, x5 for 10, x10 for 11-12, x25 for 13-14 and a maximum of x50 for 15 or more.
Wilds and Wild Multipliers
There are 5 different wild symbols, though there is no difference between the wilds. These are a green pepper, a yellow pepper, an orange pepper, a red pepper, and a swollen purple pepper. Whenever a cluster of symbols explodes, then they will leave a wild in a random empty spot. This symbol can substitute any other symbol to form a winning cluster.
Whenever a winning cluster appears on the reels, it generates a random level from 1 to 5. This will determine how large the multiplier for the wild will be.
Level 1 – x1 to x8
Level 2 – x2 to x16
Level 3 – x4 to x32
Level 4 – x8 to x64
Level 5 – x16 to x128
Wild multipliers are based on how big the clusters are. For example, in level 1 clusters of 5 or  6 will generate a multiplier of x1, clusters of 7 or 8 will generate x2, clusters of 9 or 10 will generate x4, and 11 or more will generate x8. Now you can compare this with level 5, where a cluster of 5 or 6 will generate x16, 7 or 8 will generate x32, 9 or 10 will generate x64 and 11 or more will generate a multiplier of x128.
Scatter Symbols

The bonus symbol, a scorching sun, can be landed anywhere on the reels and it will be collected in a meter. If you can land three bonus symbols in one round, you will trigger the free spins. This can happen if you land all three at once, or if you accumulate 3 scatter symbols after the reels have stopped tumbling.
Free Spins

The free spins round is triggered when three bonus symbols are landed. The level is always set to 5 – which means multipliers will range from x16 to x128. The round starts with 12 free spins, but this can be extended by 5 every time you land 3 or more bonus symbols in a round. Apart from the Level 5 wild multipliers, there is no difference between the free spins round and the main game round. You can land all the same symbols, and wilds are created when there are winning clusters. Considering the multipliers start from x16, the scale of your winnings will be sky-high and at the end of the round, you may pocket a gigantic sum of money.

If you cannot wait to try the free spins round, you can always buy free spins. This will cost you x100 your bet.
The Bottom Line

Thus, to conclude this analysis of the best riches themed slots, there are plenty of games to play. The majority of them can be found at our latest jackpot ratings. On that page, you will find a plethora of games to play, each of which is interlinked with the most popular jackpots. Jackpot prizes are ones that tend to grow into fantastic cash bonuses. This way, once you win, you will ensure your fortunes change from rags to riches.