Why Did Live Dealer Slots Completely Fail?
Over the last few years, live dealer games have become more and more popular. In case you've been living under a rock, these stream games with live dealers onto your phone or PC. They're completely interactive and it's just like being in an actual casino. The appeal is that you can enjoy the bricks and mortar casino atmosphere without getting up from your sofa. Though all table games are very popular with live dealer games, one that hasn't fared well are the live dealer slot machines. In fact, it's been the least played live dealer game ever invented. The question is why did it fail where others have succeeded.
What Is a Live Dealer Slot?

Essentially it's a slot machine, sitting in a studio (probably in Central Europe) with a live operator. You get to choose the size of your bet. The "dealer" spins the wheel once. You can chat with the dealer via a "chat-bot". On a regular slot machine, the spinning reels determine the game. On a live dealer slot, it actually a spinning wheel. These wheels are marked with various marks and values. When the spinning wheel stops, the indicator will show if and what prize you've won.
Only One Live Slot Machine Exists

As you might of noticed, internet gambling sites are not exactly overflowing with these games. And that's because there's actually only one is existence. Evolution Gaming's Mermaid's Fortune is the only live slot available. Check out some Evolution casinos and you might find the game. So…the game is set on a desert island. There are sand, sun and a rather depressed looking palm tree. There's also a young woman dressed as a mermaid. Somehow, this whole set up results in a bizarre cross of a holiday destination and casino all combined into one. And that's not in a good way.
Why Do Live Dealer Slots Seem Promising?

The thing is, why on earth would you need someone to spin a wheel for you? When you're playing virtual casino games online, then there's no dealer, just the software doing its job. But the main reason for the ever-growing popularity of live dealer games is the human interaction as you gamble. So it follows that live dealer slots must offer the same experience. Really, who doesn't want to speak about fish with a mermaid?
Reasons Why Live Slots Have Failed Miserably

Mermaid's Fortune first saw the light of day in December 2010. It was and still is the only live dealer slot out there plying it's trade over the internet. These are the probable reasons as to why it never set the gambling world on fire.
Not Enough Development

You'll have noticed that virtually all online live table casino games have been busy developing new and exciting options in order to keep the experience spicy and fresh. Unfortunately, the same cannot be said for the live dealer slots. After development, Evolution seems to of tired with the setup. There have been no efforts to make the game more interesting or to try different approaches to the same genre of slots. maybe it's this lack of interest that has caused other developers to shy away.
More Expensive Than Regular Online Slots

Now we all know that live slots are a lot cheaper to play than their land-based counterparts. Obviously they have considerably fewer overheads. On the whole, with an internet-based slot, you might be playing a minimum bet of just $0.20 per spin. A brick and mortar casino is usually looking for at least $1 per spin. Unfortunately, live dealer slots fall closer to the latter in pricing. it appears that mermaids are not cheap. So why pay the extra? Well, as we can see, most punters simply don't.
More Like Wheel of Fortune Than Anything

Even calling the game a slot machine appears to be stretching the truth. Let's face it, it's nothing more than "Wheel of Fortune". There are no traditional reels. Live slots are more like the casino game called "Big Six", which uses a wheel that's marked with different $ amounts and other prizes. Then again, it would be beyond stupid to have a live dealer press a button for you on a normal slot machine.
Too Far of a Departure From Live Dealer Table Games

There seems to be a huge disconnect between the well known live dealer formula we normally encounter at the online casino, and this mermaid-inspired slot. Sure, there are some elements that cross over. But being based on a spinning wheel that's more expensive than you'd find at the real casino is always going to be a hard sell. Also, and let's be totally frank here, the poor girl looks so uncomfortable in her tight fish costume. When coupled with the cheesiest backdrop this side of Cheeseville, then it's not really a look anyone want to be staring at for any length of time. Unless you're a keen fisherman.
Only One Option

With only the one option, it's clear that other developers saw the light and decided to stay away. Since launching the site, no more effort has been put into it. let's face it, if it were a money-spinner, then all the other gambling companies would be all over it.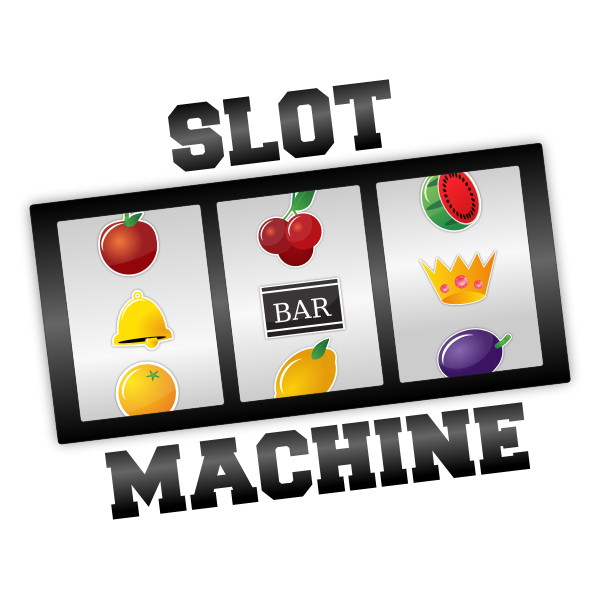 Will Live Dealer Slot Machines Ever Catch On?

Apart from a miracle (like an English speaking mermaid who plays the slots for you) then it's safe to assume that this game is going nowhere. After having over 10 years to work out all the kinks, and it still isn't happening for this online gaming formula. On the face of it, there are no technical issues to hold the game back. So the answer to its steady demise must be found in the interactive gameplay and the type of gaming experience on offer. Another factor is that this is not really a slot machine from the online jackpot sites. If the punter clicks through expecting to see a slot machine, then presenting him with a mermaid on a fake beach isn't really going to cut the mustard.
Conclusion

To have a successful online live dealer experience, the whole caboodle should come as close as possible to imitating the real-world feel of the experience. That's why live table games like poker, baccarat, and roulette are so popular. Sadly, this live slot idea misses the mark by a mile. Princess Ariel sitting under the hot studio lights doesn't come close to the traditional slots experience. In fact, this game seems to be so out of place in the gambling space, that we're surprised that it's still clinging on to life. Though the fish/human interaction is nice, the rest of it all appears to be slightly weird and award. It's easy to see why Evolution Gaming decided to pull the plug. We like to look upon it as an experiment that they couldn't quite pull off.