Buying a Deck of Playing Cards: What to Look For
When you decide to buy a deck of playing cards, first think about their use. We always suggest plastic ones as they last much longer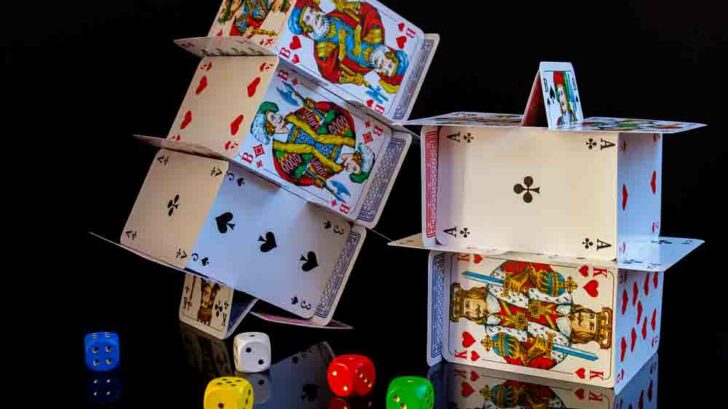 If you're about to start playing poker, or any casino table card games, then the first thing you'll be needing is a deck of playing cards. But not all card decks are equal. Let's have a look at the design, and materials used in card manufacture and see what's best for you.
Deck of Playing Cards: Paper or Plastic?

Playing cards actually can be made from three types of different materials; paper, vinyl and plastic. For durability you can't beat a deck of plastic cards. These are the toughest and come in the highest quality. In fact plastic cards are the choice of all casinos. A slightly cheaper option are vinyl cards. They will eventually start to bend and certainly don't have the life span of plastic ones.

Paper is the cheapest and least durable. This type of deck of playing cards tend to get destroyed very easily, with bent and torn corners being the most common failings. On the other hand, paper cards are certainly better than having none at all! If you don't have any playing cards, then you can check out the best sites to play poker as long as you have a computer or a mobile device connected to internet.
What's the Design?

When choosing a deck of playing cards for money games, then those which are the plainest are the best choice. The plainer a card, the harder it will be to mark. The back should be with white borders as this makes it more difficult for a dealer to bottom deal or use other cheats. As for the front of the cards, the most important factor is easy readability.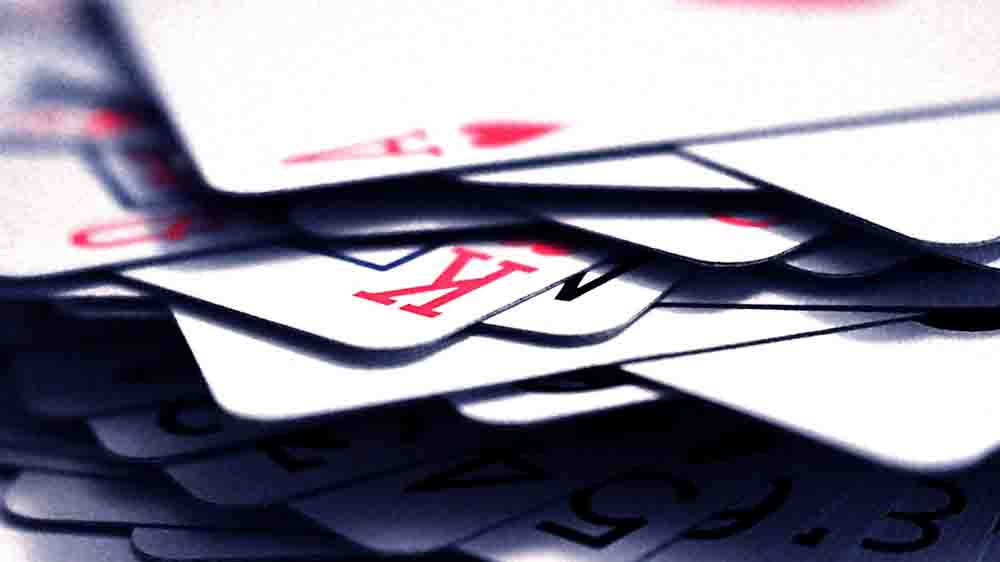 If you can make out the number and symbols from 5 feet away, that's what you're after. It's important that players can see the cards as the dealer deals them without having to peer or there being any possibility of reading error. Likewise the numbering in the corners needs to be clear and not bunched up as players need to be able to read them when held in the hand.
Two or Four Color Suits?

There's a relatively new trend in casinos of offering 4 color decks. Spades and Hearts remain black but diamonds become blue and clubs green. It all comes down to a matter of personal preference. We prefer the traditional two color deck of playing cards. But then again we're still missing land line phones and horse drawn carriages. But we're sure that once you get the hang of one or the other colored suits, then it's importance diminishes to nothing.

Deck of Playing Cards: Novelty Cards?

There's no harm in playing with a novelty deck of playing cards. Whether pin up girls, or cars or whatever, it's all good unless the design makes the cards difficult to read. So you need to check that it fulfills some basic rules of design before putting your money down.
Read more about the topic:
What's it For?

This is another important consideration. If it's for the odd game once in a while when friends come over for a dinner party, then a cheap and cheerful deck will suffice. But if you're going to be playing more seriously, and practicing a lot, then you're better off investing in something more durable. We suggest that you buy yourself several decks of plastic cards. Over time they might become grubby, but being plastic you can simply wipe them down with a damp cloth. As we have said, just make sure the design is clean and that they're easily readable. Ohh and now that you have learnt enough information regarding playing cards, you can go ahead and check how to win the jackpot.