High Volatility Slots: Should You Play Them?
High volatility slots seem like the go to slots of the moment. But not all is what it seems. Less payouts and longer dry spells.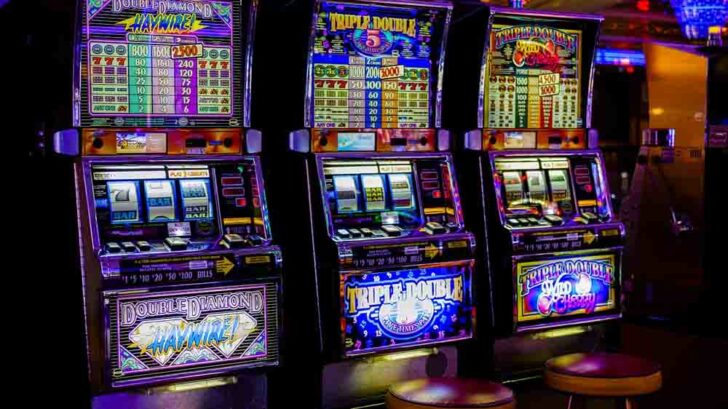 Gambling trends come and go. Whether it's a type of machine or a particular table game, it'll be very popular the one minute and then disappear from the casino the next. Right now appears to be the time of the high volatility slots.
How Does Volatility Impact Slots?

Volatility has a real and meaningful impact on online slots. But we recommend that you do some homework before playing on them as looks can be deceiving. First of all, it has an effect on the hit frequency. Essentially this is how many rounds you would need to play before getting a prize or pay out. If you go to the "About" or "Info" section, you'll see the number is listed there. It'll have something written like, 25% hit frequency. Now a higher hit frequency will lead to more overall payouts per session. On the other hand, these payouts might be fairly small. Still, it's a nice feeling to be winning over and over.



Keep in mind that high volatile slot machines DON'T usually offer a high frequency payout. So a game with a rating of 9/10 or even 10/10 will not let you win more than 20% of the time.
Alters Bankroll Management Strategies

When you're playing on the slots, you should have already set a budget before you started to play. Use this bank roll to ensure that you're not spending more money than you can afford. Also set yourself a stop loss limit. This means that once your predetermined spend is used up, it's time to go home.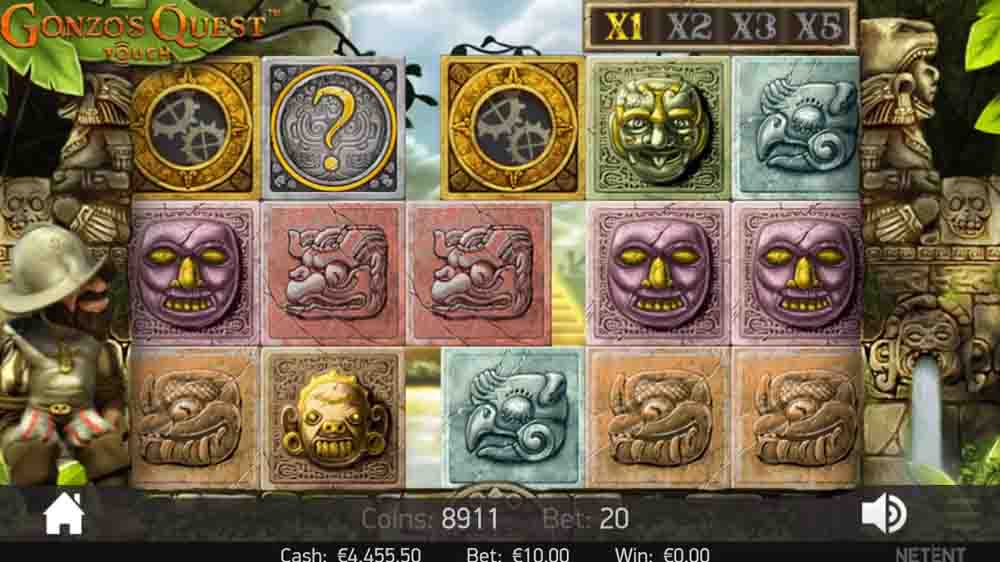 The problem with high volatility slot machines is that they either pay out very little or only offers a low win frequency. So if you start with a small bankroll, you'll be out a lot faster than with other regular slot machines.

Increases Big Win Potential

Volatile slots might be the slow payers of the industry, but they tend to try and make up for that by offering much bigger prizes. An average slot machine will payout around 4,000x and 5,000x your original stake money. Volatile slots tend to go as high as 10,000x or even higher. So if you're after a jackpot style pay out, then volatile machines will be your best bet. As an aside, there are normally many more features that can be triggered during game play.
Why Do Players Love High Volatility Slots?

It's funny in that volatile slots payout rarely but still remain very popular. Why? Let's have a look…
Playing High Volatility Slots: More Features

On the whole they have many more features, and we all know how much slots players love action. Having winning combinations exploding over the screen and other animations all over the place is what today's more demanding players want to see. Being able to trigger free spins, re-spins, expanding wilds and multipliers, is a big draw. In fact the more feature a slot machine has, the greater the chance it will be in constant use. So it's good for the casino as well.
Playing High Volatility Slots: Bigger Wins

Since the mid 1990's slots players have been after those mega jackpots. This is still the same old gambling story and nothing has really changed in all that time, apart from some technical updates. High volatility slot machines can pay out anywhere between 10,000x and 100,000 x your stake. You'll more than probably have to place a higher bet in order to be able to have a chance of winning the bigger prizes.
More Winning Opportunities

Even though these machines don't payout as often as others, they can give you more opportunities to win whilst playing in each round. It's simply because there are a lot more features. For example, you might find any of the following:

Avalanche – Symbols from winning combinations vanish and new icons take their places.
Expanding wild – Spreads wild symbols across an entire reel.
Megaways – Can offer up to 117,649 ways to win (or more).
More rows – Some games add additional rows (and ways) when certain conditions are met.
Read more on the topic:
Of course there's no guarantee that any of these features will actually give you a big (or little!) payout. But they certainly increase your chances.
Why Gamblers Should Be Wary of Volatile Games

Big payouts and more action seem like the perfect slot machine. But you still need to keep your wits about you when you play them. There are a number of reasons why you should be careful.
Playing High Volatility Slots:  More Dry Spells

Because these are to all intents and purposes, low frequency slot machines, it means that there could be a lot of time between payouts. Nobody likes waiting and experiencing a losing streak until hitting pay dirt. Even the Megaways slot machine with it's "Avalanche" payouts will see you go any number of rounds before even a small payout. Because there 117,649 ways , it means that the payouts don't amount to much per round. You'll need to ensure that you have a big enough bank roll to see you through these certain dry spells. In spite of this, it's a drag having to wait so long between prizes.
Your Bankroll Doesn't Stretch as Far

A slot with a 10/10 volatility will need a large bank roll to be played. Otherwise the chances of finding much pay back from playing will be very limited. You'll find that your funds are quickly depleted between rounds whilst waiting for the big one. So you can see that high volatility games offer a number of problematic factors. These include a low frequency hit rate and lots of small payouts. With the former, you're forced to sit out long dry periods. And with the latter, sees you winning lots of nickles and dimes, that don't even pay for the money you're already feeding into the slot machine.


Of course you may get lucky and manage to stretch a $50 bank roll to be able to cover a number of sessions. But it's much more likely that a small bank roll will only give you an equally small amount of play.
Most Wins Aren't Life Changing

Just because a machine is extremely volatile doesn't necessarily mean that it's going to be paying out life altering amounts of cash. You have to keep in mind that the size of the big payouts in kept in proportion to your wager. So a slot with a 20,000x maximum payout looks great on paper. So if you're betting with $1 bets, then sure you could see $20,000 back as the big prize.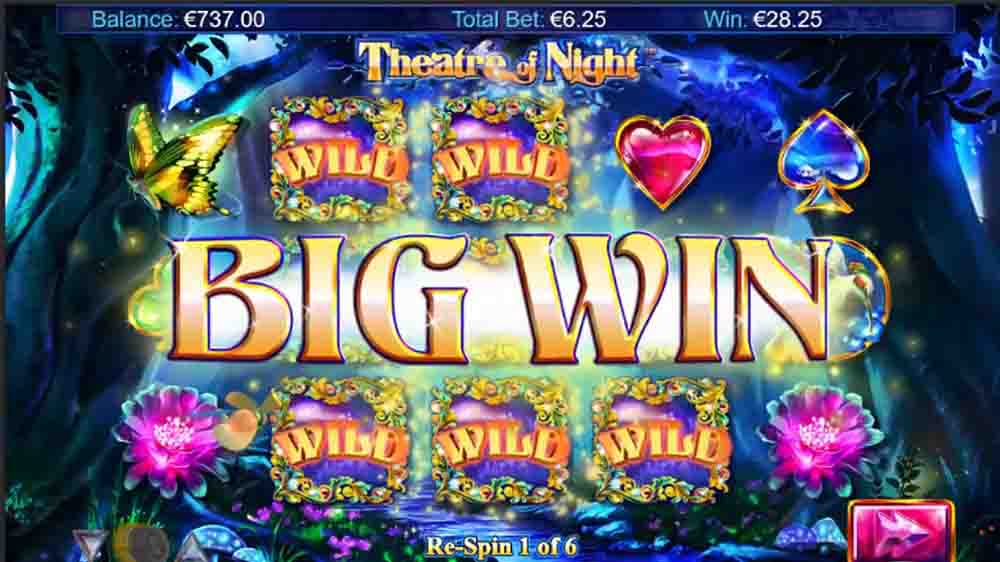 But that's as big as it get's for that wager. And you can't live a life of luxury on that! Yes, you could be betting with $100 in order to try and win the $20 million jackpot at the best progressive jackpot slot machines. But, $100 a pop is an awful lot of cash.
Why High Volatility Will Remain Popular in Gaming

As you can now see, high volatility slots are no guarantee of riches. And various other factors can have a negative effect on your overall gambling experience. So with all these downsides, how are they still with us? At the end of the day, they're not even popular because of the big prizes on offer. It's because of what these games can bring to the table. All those yummy features coupled with the possibility of a large payout. But it's those features that take the biscuit. Players want to be entertained whilst their playing. And today's thoroughly modern slots certainly can do that.

So if you want to play slots and be entertained, then we suggest that you can go play high volatility machines. But instead of seeking out 10/10 slot machines, we suggest that you stick to 8/10. You'll save money in the long run and yet still have a great gaming experience. Thank us later.