Things That Can Get You Kicked Out of a Casino
You have to bear in mind that casinos are private property. And as such, they can set their own "house rules". We don't suggest that you do any of the following things. Being kicked out is no biggie, but for some things, law enforcement will come and get involved.
Image source: Unknown author via

Your average casino might have the reputation of being a party destination. But that's not really the case in real life. They have pretty strict rules when it comes down to how you can behave. If you're going to a bricks and mortar casino for the first time, then take note. The following will see you kicked out of the casino by the security staff, and even banned from re-entering.
Kicked Out of a Casino: Being Underage

OK…this is a no-brainer. Every older teenager has used some sort of fake documentation to try and gain entry to a bar or club. In fact doing so is more of a right of passage, as is being turned away when the rouse fails. But casinos don't take kindly to this type of effort. If you go there armed with a fake ID or someone else's, then being kicked out of a casino might be the least of your problems. If you present a fake ID, expect police involvement. And though you might not be spending the weekend in the local jail, expect a heavy fine as well as complete and life-long banishment from the gambling establishment.

If you stop and think for a minute, as to how much security the average casino employs with all those cameras and technology, then it's no surprise that virtually nothing is going to slip past their radar. As such, and with very strict penalties, this is one risk we highly suggest that you stay well clear of.
Using Your Phone at a Table Game Or Slot Machine

Many people entering the casino for the first time will be blissfully unaware of this rule. In fact, many reach for their phones to take a photo or selfie in front of the games tables or floor games. But in the casino, using your phone, in any way, will see you thrown out. There are several reasons for this. The first, and probably the most obvious is that the casino is concerned about the customers' ability to cheat. Of course, taking photos or doing some research at the games table would be considered illegal in any casino.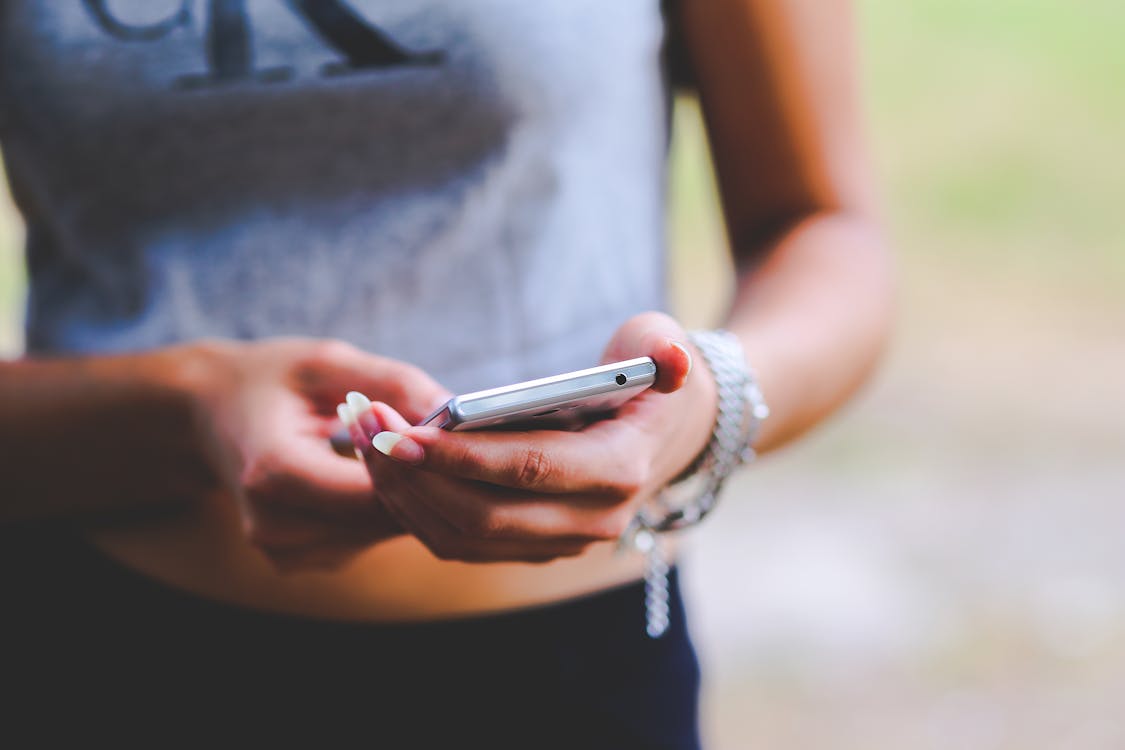 But another reason is more mundane. The casino doesn't want you to be able to check the time. As you well know, casinos are famous for not displaying the time anywhere within the premises. There are no clocks on the walls. The point being, that if a gambler could see just how much time he was spending at the casino, he might get up and head home.
Then there's the fact that phones can manipulate jackpot slot machines. In fact, if has been revealed that slot scammers in France used their mobile phones to grab $88,000 from a casino. Essentially the phone becomes a bill validator. This then made the machine recognize any monetary bill, be it $1 or $100. All clever stuff.
Of course, most people have their phones with them at all hours. But we strongly suggest that you make an effort to ensure that it remains in your pockets during your stay at the casino. We doubt that the casino will punish you for taking a phone call or checking the football results, but it's better not to attract any unwanted attention.
Card Counting If You Get Caught

Card counting is pretty much ingrained in most people's minds as going hand in hand with certain casino games. As you know this a number counting sequence which allows a player to make better called fr forthcoming cards. In the movies, there's always some savant or genius who ends up breaking the bank. In reality, counting cards is not difficult at all. And more than that, it's not illegal. Because the counting takes place in your head, it can be difficult for the casino to know when you're actually using this technique. So they will look at other factors. For example, if you're playing against the basic strategy or the order you place your bets. Pit bosses are on the constant lookout for such behavior. Often, a casino employee will come up and start chatting with you as a means of breaking your counting concentration.

So, if counting cards isn't illegal, then why do you get kicked out of a casino for doing it? Well, the simplest answer is that casinos are private property and so can impose any rules they want. You see, "house rules" really are a thing. One other point worth mentioning with regards to counting cards is that it'll only give you a 1 – 2% winning advantage in the long run.
Poker Collusion

Because poker is a game between players rather than just the house, it means that there's plenty of room for manipulation. And one of the major means by which players can cheat is through collusion. this will involve 1 or 2 players working together in order to beat the rest of the table and then split the winnings. This can be very difficult to spot. So so on earth can a dealer spot when two cheaters are playing together? One is simply where the winnings are going. If just a couple of players appear to be cleaning up then that's a red flag. And as time passes, this will become more and more obvious. Another tell is if these two players keep on raising, in the hope of catching another playing in the middle.

Then there's the player whose not betting when the situation would normally demand that he does so. This would indicate that this player already knows that he can't win the hand, simply because his "friend" has already signaled that he is holding a winning hand.

This is blatant cheating and if you get caught, don't expect too much sympathy from the casino. Be sure to check out our best poker jackpot reviews.
Conclusion: Kicked Out of a Casino

Casinos want you to stay and spend. They don't want the hassle of throwing anyone out. As with many things in life, simply abide by the rules and you'll be good. By the way, if you just can't behave…