Legal Gambling: US States Without Legal Gambling
You can thank religion as to why some US states don't allow legal gambling. In other cases, states are worried about the environmental impact casinos and floods of gamblers might bring.
The US States Without Legal Gambling

Looking at North America and it's the love of money, then it stands to reason that legal gambling must be everywhere. Nope! Not so fast. Certainly not in all states. It does strike us as strange that there exist states where all forms of gambling are banned. The last time we checked it's the twenty-first century. But then again, there are also many that are trying to push through legislation that would allow the introduction of gambling within their state borders. On another level altogether, we must also keep in mind that the US is still a deeply religious country, or some make that claim for various self-serving interests. But whatever the reasons for denying its citizens the possibility of having a flutter, let's have a look at some of these states and try and fathom the reasons for this ban and also see if there are any changes on the horizon.
Utah

It must be said, that after driving up to the Monument Valley and the Arches National Park, that Utah is certainly a beautiful state. It goes without saying that everyone who lives there will tell you the same along with it being the best state in which to live. Unless you're a gambler, of course! That's because Utah enjoys some of the strictest anti-gambling laws in the whole of the US. For a start, there isn't a single casino within its borders. Also, there's no state lottery or any lotteries at all for that matter. You can't even roll up to the convenience store ad buy a scratch-off card. So, no casinos to win the jackpot and no lotteries of any sort. Simply no legal gambling.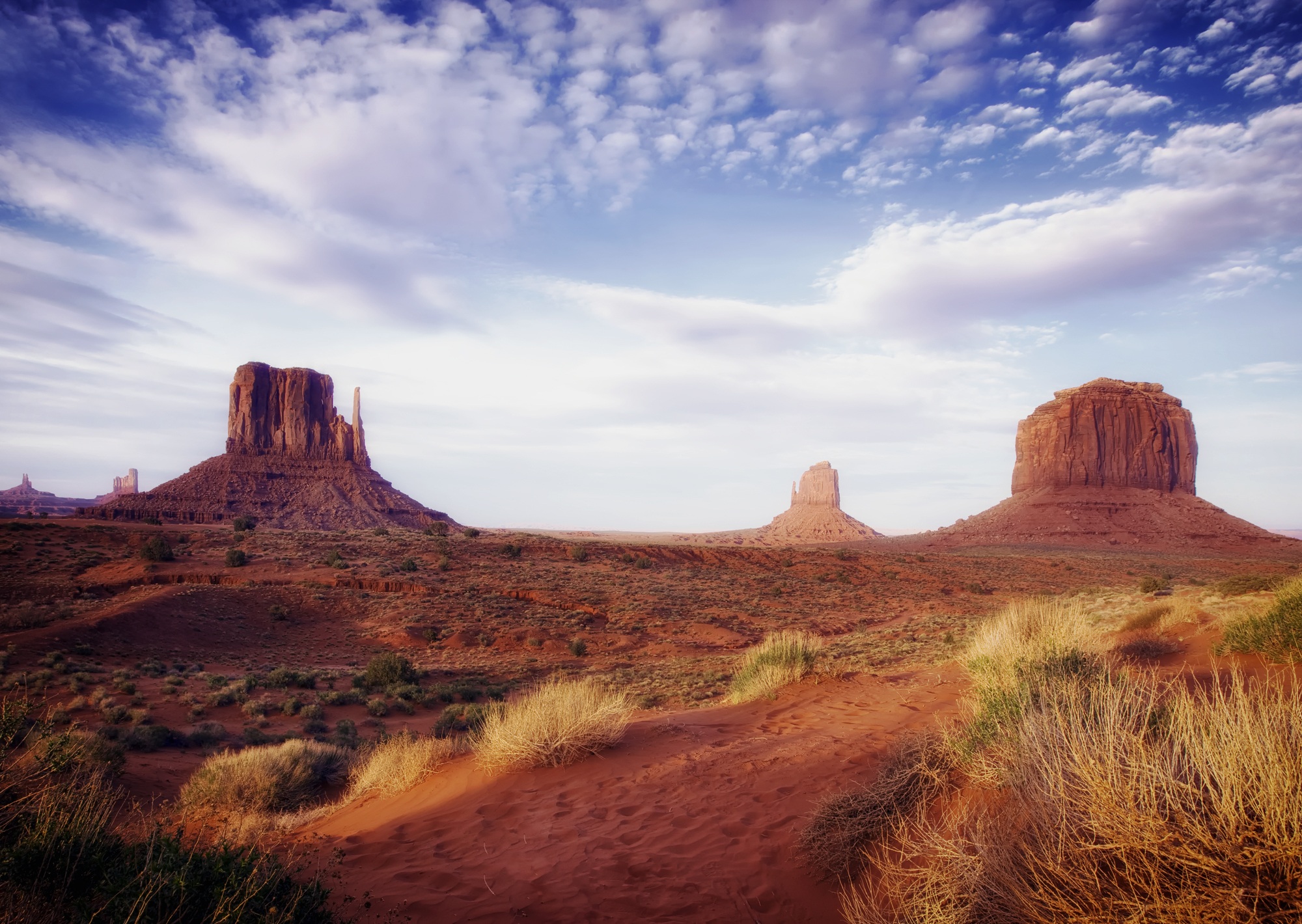 Well, what about bingo, we hear you ask? Sorry, but no luck there either. The state of Utah forbids all types of bingo. It even goes a few steps further by banning all forms of raffles. But here's the thing. Utah is home to the Mormons. Or, to be exact, The Church of Jesus Christ of Latter-day Saints. This relatively modern "religion" is pretty strict about what it forbids. These include all forms of gambling (even at home), hot drinks (yes, it's true), and not drinking alcohol (but you should bathe in it, not drink it!). Obviously bonkers but they have even passed laws banning all internet gambling as well. They have decided to opt-out of all federal regulations with regard to gambling.

No Legal Gambling: Hawaii

Moving on from land-locked Utah, we come to a completely different type of beauty. That of the islands of Hawaii. Like a dream destination, you have a crisp blue sea framed with soaring mountains and lush green vegetation. And all under a deep blue sky that touches down on white sandy beaches. As you can imagine, there's a booming tourist industry which brings a lot of families to their beautiful shores. But one thing you will not be found here is any casinos. The thing of importance here is that you need to keep in mind that for Hawaiian people, the family is sacrosanct. They regard gambling as anti-social and that introducing casinos will only lead to the detriment of the islands as a family destination. For them, all forms of gambling are harmful.

As you can imagine, there is a strong and sizable outside presence to push through some form of gambling legislation to allow casinos to be built along the island's beaches. And though it's easy to imagine the coast dotted with luxury casinos, the islanders see gambling as the portent of crime, pollution, and increased traffic. They want to keep their island as a paradise for as long as possible. And who can blame them? So, one thing you'll not be seeing in the near future are any shining casinos opening in Honolulu. Go there for a holiday not to find any jackpot games. As an ironic aside, the number one holiday destination for Hawaiians is…Las Vegas!
Alaska

This state is probably best known for its wilderness, for being the last frontier of the gold rush. It has a striking natural beauty, with its towering mountains and wonderful lakes. The fact that you can travels for 100's of miles and not see another human soul is also a huge attraction for many. Remember Christopher McCandless? As such, the state relies hugely on tourism. And that's the main reason why you'll find no casinos in this state. Not only that, but all forms of legal gambling are strictly forbidden, to the point that it's federal law. This includes all social gambling. So who's going to risk committing a felony charge for a game of poker with side bets in a bar. No one! Most Alaskan are perfectly happy to forgo casinos as they consider them the last thing they need to be cluttering up the landscape.
As well as prohibiting gambling, in many parts of the state, they also ban the consumption of alcohol. And, just like legal gambling, it's an offense that'll see you end up in jail. So if you're off to Alaska on holiday, then we suggest that you buy your lottery tickets out of state and before you arrive. And drink up your alcohol before the state border! Remember that all forms of the lottery are illegal in this state. That includes PowerBall and even those scratch cards you can buy at the gas station. Now repeat after me, "Land of the Free!"
No Legal Gambling: Texas

First off it's worth mentioning that the State of Texas is one of the biggest states in the US, both in terms of geographical size and the size of the population. The economy is booming. Which is strange then to consider that the state has only the one casino. It's to be found in the Kickapoo reservation near the Mexican border. As you're well aware, Texans enjoy any number of home-grown sports teams who perform well at the national level. Everything from "little league" to college football and beyond. Yet, in a cruel twist of fate, Texans can't gamble on sports. Though it has eight professional sports teams in the big four sports, all sports betting is still illegal.

But here's the rub. You can take a drive across any of the state's borders to make your bets. So players from the Dallas area will go to Shreveport near LA to play on the casino steamboats. In fact, a short drive up north and you'll come to the world's biggest casino at Thackerville. On another point, the use of the internet for legal gambling hasn't been specified by law. So, you can still open up your browser and go to an online sportsbook to place a wager. Or search out the best sites with progressive jackpots. As of writing, Texas is looking into legalizing gambling. For one thing, it's painful for the state government to see all those tax dollars going over the border into other states.
Tennessee

This state is truly laid-back. It has it's own distinct and vibrant culture. You can take a musical journey from Memphis all the way to the Appalachian-themed Dollywood. And as if to prove just how laissez-faire they are, the law on legal gambling hasn't been updated since the late 1800s. So there have not even been updated with regards to internet gambling. To that end, online gambling remains a grey area. Technically, you could still win the jackpot online. Though there are no casinos in the state, you can jump in the car and make your way to the riverboat casinos of the Mississippi delta. What's really bonkers is that any changes to those old laws would certainly bring in a huge flood of cash. And what state (apart from this one) doesn't want a new income source paying directly into its coffers?
Conclusion: the US States Without Legal Gambling

If you're a gambler and looking for some action on your holidays, then you'd be better off staying well clear of these states. Though we can't imagine them holding out forever, any real change has yet to come.