Curaçao EGaming License Review
Formerly known as Netherlands Antilles, the Curaçao eGaming license is one of the most prestigious permits for casinos, providers and services in the iGaming industry.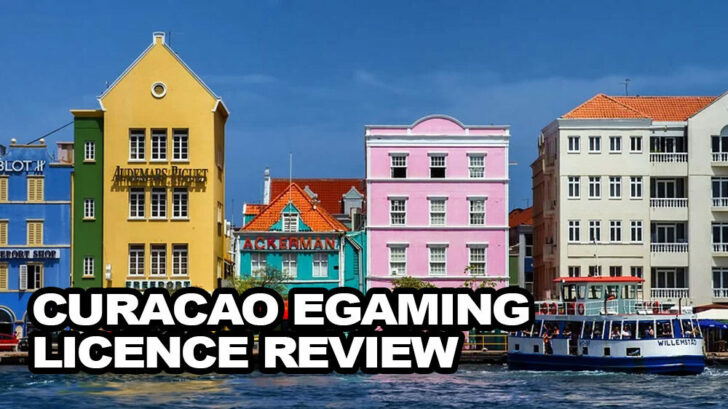 The Curaçao eGaming license is the oldest you'll come by in the online gambling industry. Originally, the license dates back to 1996, when the first of its kind was issued. Within this Curaçao eGaming license review, we take a look at what this license offers takers.
Curaçao eGaming License Review: An Introduction
Curaçao is an island off the Dutch Caribbean. It's formerly known as the Netherlands Antilles. Because of its long history in the iGaming industry, the Curaçao eGaming License is one of the most credible out there.
If you come across an online gambling site which displays the Curaçao license on its page, you can be sure that the site has been tested to its core and is regularly audited by Curaçao authorities.
What they Offer
The Curaçao eGaming license is not only for online gambling sites. Software providers, as well as Service providers, among online casinos, also are capable of receiving the Curaçao license.
So, here's what the license covers. Online operators can service the likes of casino, sports betting, exchanges, lottery, games of skill and chance.
Curaçao eGaming License Specifications
The eGaming office is located in Pletterijweg Oost in the Ara Hilltop Building. Players can reach the organization via the telephone number +5999 465 1134. Alternatively, contacting their email address – [email protected] – is also an option.
How to get a License
Online operators will need to wait between 2-4 weeks after applying for the license. There's a downright payment of $34,000 required plus $5,600 every month after that for two years.
Many gambling operators opt-in for a Curaçao license because of the low taxation rate. Curaçao charges 2% on net profits and is rather open to all new online casino projects. The licenses last for 5 years and can be renewed with ease.
Typical Features
As we look into the Curaçao eGaming license, it's high time we note some features you'll probably come across.
Curaçao licensed casinos usually offer just one currency which is USD. Of course, there are casinos that have more options, but USD will always be one of them.
Curaçao eGaming License Review: Overall
Ultimately, the license has got its pros and cons to it. It's an easy route for online operators to get a credible source in the iGaming industry. But, at the same time, it lacks a certain element of plausibility if just about anybody can obtain this license.
Another issue which we've come across when accessing the license is poor conditions for players at times. Now, take into consideration, the license providers supply iGaming permits to over 200 countries. The problem is, many gambling sites can bend the rules whenever takes their fancy. By doing so, players can see updated Terms and Conditions change leaving them in a problematic place.
However, we must stress that these cases only happen in certain "scam" or 'shifty' online gambling sites. Although the Curaçao isn't as strict on operators as the UK Gambling Commission license, it's still a reliable source. Here at JackpotFinder, we ensure that all the online gambling sites which you've come across are fully legit and not going to swindle you in any way. Find the best jackpot sites right here with us. It's our mission!