The Best Online Slots: What to Look For
Because choosing the best online slot machine for you to play is a difficult task, we've taken the time to make a list of site attributes that'll help you sort the wheat from the chaff.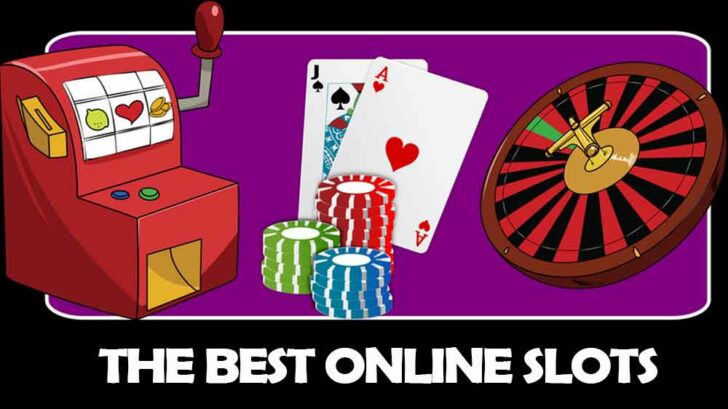 Introduction: Finding The Best Online Slots

One things for sure, if you're going to be playing online slot machines, then there's certainly no shortage of options open to you. Internet gaming features more slots than you can shake a stick at. In fact, there are so many choices that you might find choosing one to play with problematic in that it's difficult to judge one from another. And more especially so, if you're a relatively inexperienced gambler. So let's have a look at the most important factors to take into consideration before you opt for a casino web site to play on.
Consider Your Favorite Themes

A good starting place in your search is to find a theme that you enjoy. Whether superheroes or adventure, Halloween, treasure hunting or horror, there's something for everyone when it comes to the slots themes. This way, whatever the gameplay, you're sure to enjoy the game as it's already featuring something that appeals to you. Of course, there's no harm in trying games with unknown themes. Sometimes, these can grow on you the more you play. But we still suggest sticking with the stories that interest you before considering anything else.
Finding The Best Online Slots: Check Out the Betting Options

Finding your favorite theme ids all well and dandy, but there's slightly more to it than just that. Many players overlook the betting options once they've found a game/theme they like. This is a huge mistake. You need to know what the minimum bet is before you get started. We're going to assume, that like us, you're a low roller. So it's important to find a slot that lets you play cheaply. Now, most of the online slots you'll find will require you to play all the lines. So, on a 25 line slot, you'll be needing to wager at least 1 penny per line ($0.25 in total). Some other games will have a minimum limit for betting meaning that you have to wager a total of at least $1 to play. Check the minimum bets for all the slots before you play otherwise your bankroll could be reduced to dust in a matter of minutes.

On the other side of the coin, we have the maximum bets. This is mainly for the benefit of those you want to be high rollers. Though in this case, you might not be happy with a slot with a maximum bet of $5. In this case, look for those which have $100 minimums or more. As an aside, you should also consider gameplay options like turbo, autoplay, double up, and others.
Decide What Jackpots You Want to Chase

Everyone who's playing the jackpot slots machine is probably dreaming of hitting the jackpot. These prizes can feature life-changing amounts of money worth millions of dollars. But you shouldn't just stick with finding the best online slots that promise huge payouts. There are plenty of smaller jackpot prizes which are great fumed to play. It's important to know just how big the prize is for any slot machine you're playing. Some slot machines may offer smaller prizes but have more in the way of bonuses. Under the right circumstances, these bonuses can lead to huge payouts. Also, you should consider that to be able to touch the possibility of winning these huge prizes, you have to bet with the largest suggested bet per machine. many advertise that the prizes are a multiple of your original stake.
Understand Volatility

If you look at the fluctuations in short term results. then that's what we refer to as "volatility". Once again many players overlook this incredible important factor. This is the means by which you'll know how often a machine pays out. On the whole, you'll find that high volatile slot machines have a big jackpot and often many bonuses. But these mega-jackpot games don't pay out very often. On the other hand, a low volatility game will pay out more often but with smaller prizes. You'll find that some slot machines actually have the volatility rating written on them. But most don't. So in those cases, you'll need to work out the volatility by looking at the size of the jackpot, bonuses, and the number of small payouts. Though you'll not be able to calculate an exact figure, you 'l come pretty close to it.
Finding The Best Online Slots: Find the RTP

The Return to Player (RTP) is essentially how much the game has been programmed to give out in payouts in the long run. The main take away here is the ter, "long-run". So, just remember kids, that the RTP has no impact on your short term winnings. And that's why you should always be looking at the game's volatility first as that'll give you a clue as to how much might be paid out during each session. Of course, the RTP is important if you want to play a game with a higher potential payout. In fact, the payout will become even more important if you tend to play the same slot over and over. If you have a slot that you play a lot and it has a high RTP, then you've more chance of picking up some winnings.

To find the RTP for any online game, simply do a Google search for that specific slot machine followed by "RTP".
Consider Your Favorite Developers

There are around a dozen or so companies that supply online casinos with slot machines. And you'll probably notice how each provider has a different design and flair. In the beginning, they will all appear very similar, but as you start to play more, the differences between the games will become more apparent. You'll come to like some games from one developer to another. And then there are the live dealer games, like those from Evolution Gaming. All the best jackpot game providers have any number of fantastic games to play.
Play Free Online Slots Before Betting Real Money

It's always a good idea to see if the new slot machine you've found has a free-play mode. The most casino should allow you to play for free once you've registered an account and paid in a deposit. Registration is pretty basic, things such as name and date of birth, email address, telephone number, etc. Once done, then it's submitted for approval. Provided that you're not living in a restricted country and that you're over 18 (as proved by having a credit card), then you're in. Once in, you'll find that most of the online slots can be played for free.

Keep in mind that playing without putting any money in means that you can't expect to win any prizes. But it'll give you a pretty good idea of the gameplay. So it's something that you should always take advantage of. You'll also see if you like the new casino whilst you're at it.
Conclusion: Finding The Best Online Slots

Don't let the massive number of slot machines available overwhelm you. Find a theme that appeals to you first. That'll keep you interested as the game progresses. Always then check out the minimum bet required. Knowing the size of the jackpot is important. especially if you only want to play for huge prizes. Then look up the game's volatility, which'll decide how often you'll get paid. Keep in mind that the lower the volatility, the less the payouts, but the more frequently they'll appear. Whist you at it, try and find a machine with a high RTP rate. That'll give you a greater chance of making money over the long term.

Finally, always make use of any free spins. Only when you're feeling confident, should you start betting with real money. And remember, when the fun stops, it's time to go home.