The Pit Boss – Conscientious Yet Tough
In Hollywood movies, the pit boss prowling the gaming floor of the casino with a scowl written across his face. He is the de facto boss of the whole casino and is there to ensure everybody can work unhindered. His word and judgement are final in any disputes, and he's charged with overseeing not just the employee's but also the customers and players. To be the pit boss, you'll first need years of real casino experience, probably working in many of the jobs firsthand, as well as gaming knowledge.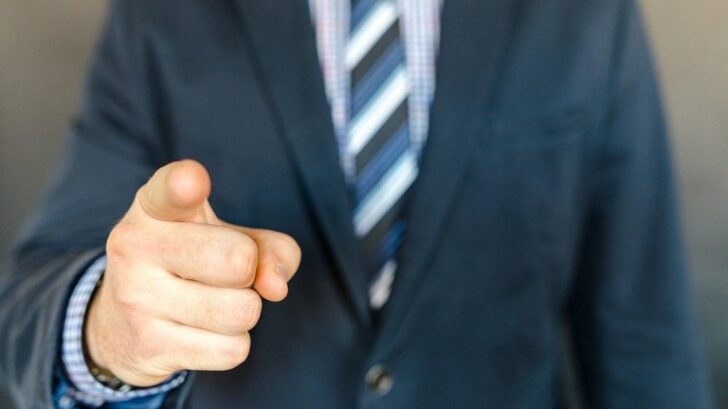 Introduction: The Casino Pit Boss
When you go to gamble at real brick and mortar casinos to win the jackpot, then you'll see that there are almost as many staff as there are players. Not only that, but it appears that the staff are simply watching other staff, who in turn are watching other staff. In spite of the fact that there is camera security everywhere, known as the Eye in the Sky, there is no shortage of real eyes scanning the casino gaming floor. These are the eyes of the dealers, croupier, waitresses and security. And all must report back to the pit boss, as he is the de facto casino floor and shift manager.
Of course, if you choose to gamble online, then there are no pit bosses. If you go to Omni Slots Casino, you'll find a huge selection of casino games to keep you occupied. And there's no one else watching your every move!
The Pit Boss: A Lot On His Plate
His job is to keep the wheels of the giant casino machine well oiled and running smoothly, so the gamblers can gamble without distraction, and allows the cash to continue to flow into the casino's coffers. To be the pit boss you'll need to have played a role in a real casino for a number of years before you can be considered for this important position. You will have had to have honed your skills which might include:
Lots of experience with casino games either as regular games customer or preferably you should have held a position as a croupier or a dealer at a number of different casino establishments and for different table games. It goes without saying that the pit boss must be absolutely familiar with all the rules and regulations for all the different jackpot games the casino has to offer.
The pit boss needs to have a wide knowledge of all the different types of casino games, from jackpot slots to all the table games like baccarat, roulette, blackjack and poker. But he also must possess a deep understanding of all the different strategies that can be used when playing them. This is part and parcel of him being absolutely sure of when he spots illegal activity as the game is in progress. 

As part and parcel of his job as the pit boss, as he's the floor manager, then he needs to be able to manage. With every shift consisting of a huge number of employees, he needs to be able to command attention and respect from all of them. Not only does this require great management skills, but also the type of personality that can get on with everybody, both players and staff alike. He needs to know when to be firm with difficult clients and also when to have empathy.

To be hired as the pit boss you don't need a university education or to possess any degrees, but you will need all of the above qualities. At the end of the day, the pit boss is totally in charge of the whole casino for his shift. In the movies we see the pit boss walking through the gaming floors, with his hands behind his back, nodding towards the staff, with a serious look on his face. But in real life, the job is much more hands-on, and much of it is office work. 
The Pit Boss: Job Responsibilities
Let's have a look at some of the job responsibilities that come with being the bit boss:
The job is to oversee all the paperwork involved in all the games.

They need to be in direct contact with all the dealers and customers.

There are a huge number of reports that need inspecting including banking regulations and local legal documents.

They need to look at the player ratings, the table infantry sheets, the table fill, and the credit slips.

If there are any disputes in the casino then the pit boss has the final word.

In some ways, he's an on-the-floor HR manager, meaning that he needs to convey how the management stands on issues to both players and staff.

He also handles leave days, vacation days, work schedules, and supplementary allotments.

He has to keep an eye open for card counting scams and cheating.
The pit boss has to back off unethical players.

At the end of every shift, the pit boss is expected to give a shift report to the next manager, so as to set in motion some continuation when it comes to dealing with any problems or issues that have arisen during his shift period.

The pit boss regulates the balance of play at the tables so that there is a little push and pull.
The Pit Boss Pay
Well, that does seem to be a huge amount of responsibility and it would be interesting to see if the pay fits the job? You'll be glad to hear those pit bosses receive huge and fair pay considering the burden they must shoulder on every shift. In fact, good pit bosses are in high demand, which drives a higher salary as competing casinos try to outbid themselves for the best managers. Another fact about that pay, which is not mentioned publicly, is that by paying them well there is less chance that the pit boss will be less than honest or efficient when it comes to dealing with money matters.
Talking of money, if you head over to Omni Slots Casino, they have a massive welcome bonus of 150% Up to €500 plus 70 free spins, waiting for all new players.
It's a given that as a business, a casino relies on every single member of staff and every employee to give their best in order for the business to grow and continue to enjoy high annual turnover. In some ways, the pit boss is there to ensure that everyone can work to their best ability without interference or interruption. That's why he has the ultimate say when it comes to any disputes between employees, or employees and customers. You'll find all the pit bosses will run a very tight ship and have little time for any silliness which could be in the form of drugs taken on the premises, drunken customers, cheats, or obnoxious players. 
The Negatives
When a casino is looking for a pit boss, first they're looking for a person with a huge and varied background in the casino industry, as well as a massive knowledge base on all the games, jackpot winning strategies and betting systems on offer. For the casino business, knowledge is key to everything, but for that, you need plenty of experience first. We should point out that though the job does pay very well indeed, there is always the downside of working shifts, which for many people, apart from being incredibly unsociable, can lead to all sorts of health problems, more especially coupled with the fact that being the pit boss is a very stressful job.